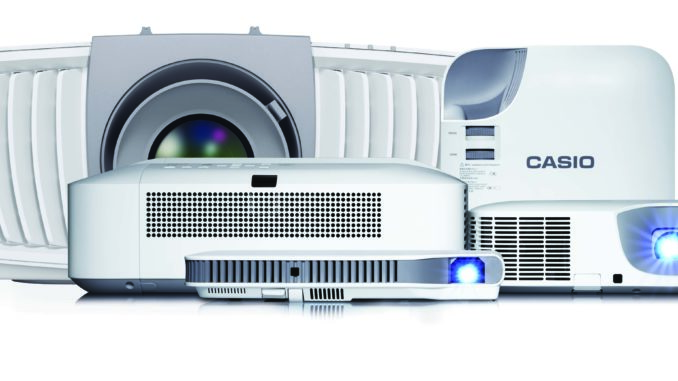 With summer sun lighting up classrooms, corridors…and offices, it's time to start looking at IT for the coming academic year. When planning your school's tech-infrastructure, it's about strategic planning in the long-term – projecting into the future and investing in IT that will take teaching and learning further.
In a rapidly evolving edtech-market, it's difficult to keep up-to-date with the latest classroom trends. As market leaders, this is Casio's prerogative. Driven by innovation, Casio has pioneered lamp-free, laser and LED light-source projector technology – creating education environments that engage students and enhance learning – since 2010.
Longevity, reliability and minimal maintenance
Casio projectors are known for their longevity, reliability and minimal maintenance – the happy rewards of lamp-free technology. As are increased efficiency levels, in terms of features, costs and energy consumption.
Schools are making clever decisions and Casio's projector range facilitate this. Some key benefits include: lamp-free projectors; 20,000 hours lifespan; optimal zoom for flexible installation; minimal maintenance; industry leading five years/10,000-hour warranty and lower power consumption.
So, jump in and see how projection technology is changing the education landscape and what it can mean for you. Explore how Casio's projection-technology has been illuminating classrooms across the UK and Ireland, learn about how the latest trends in IT are impacting classrooms and investigate what 4k resolution can do for your students and school here.