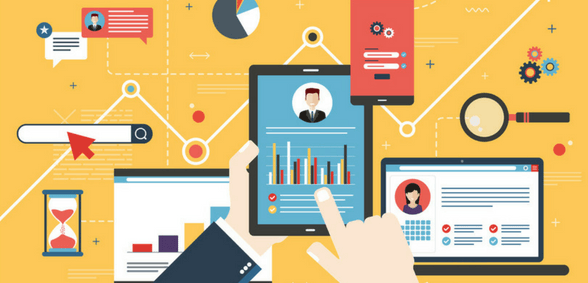 Technology in education is about enhancing teaching and learning, reaching out and engaging with a generation of learners who are digital natives and ensuring that they are prepared for a world beyond school which – while we may not know precisely what it will look like – we know will be shaped by technology.
On September 22, in little old Hackney, The Edtech Podcast – ever innovative – is hosting a festival of ideas which seeks to improve the dialogue between 'ed' and 'tech' to drive better innovation and impact, through storytelling.
The Edtech Podcast is bringing together edtech movers and shakers – including partners GLF, United Learning, Voice 21, Research Schools Network and HereEast – plus over 200 ed-and-tech enthusiasts to open up a dialogue for better edtech innovation, implementation and impact.
Warning! This is not a conference. This is a festival of ideas, so expect to get involved – sharing knowledge, experience and challenges. Come to explore new tools and strategies to support your school's improvement plan and learner outcomes. Meet edtech organisations and help shape the future of technology in schools!
The Edtech Podcast Festival is set in the Queen Elizabeth Olympic Park at the Plexal Innovation Centre at Here East. If you haven't booked your ticket yet register here – using the code TF10 for 10% discount. 
So, why should you attend?
Join edtech movers and shakers and be part of shaping the future
The Edtech Podcast Festival aims to bring together everyone involved in education innovation; educators from early years to HE, and everything in between, start-ups, bluechips, publishers, investors, government and media.
Expect to see TES, United Learning, Laura McInerney, Imperial College London, UCL Knowledge Lab, GLF, Aureus School, Hackney Learning Trust, Lego Education, pi-top, Debate Mate, School21 because these and many more are already registered. You can check out some of the registered attendees here, and the programme here.
The approach is a mix of learning and hands-on experience; the ethos of the event is to go home with a head full of ideas, interesting conversations and then to follow-up. Education innovation cannot be achieved by one side alone.

The Edtech Podcast Festival programme
The Edtech Podcast goes LIVE!
Sophie Bailey presents a live Edtech Podcast exploring student voice and real-world learning. Edu-podcasters, including TeacherToolkit, TES, DebateMate, Hundred and sixth formers from School 21, will be showcasing their real-world learning podcast project.
Educator workshops
These will be run by past @podcastedtech guests; a hub of innovation workshops will provide short-form interactive classes for educators to pick up ideas which have impact and are easy to implement to use in their own teaching environments. Expect everything from top tips for saving teacher time and supporting your school improvement plan, to oracy, the flipped classroom and the latest guidance on using digital technologies in the classroom.
Come and crowdsource ideas for your current projects. Networking will continue in the 'high street'.
Lunchtime opt-in sessions, including hosted mindfulness walks for stressed-out teachers and entrepreneurs and canal canoeing 'ed' and 'tech' networking within the beautiful Queen Elizabeth Olympic Park, the host venue. Do NOT miss out.
Also, don't miss the pop-up book shop run by the Wellcome Collection and featuring book signings and chats from authors and learning design specialists.
A Makers Yard
The Makers Yard is a large interactive space which will host tactile features which aim to bring together 'ed' and 'tech'. This will include hands-on learning experiences including coding, 3D printing and design thinking. Get to the Makers Yard to get involved with the Imperial College pop-up maker space.
Edtech workshops
Diving into topics on everything – a clinic to assess how efficacious your product is, what legal problems you should worry about, how to get your service out there and how to co-create with teachers and put learner-centred design at the heart of what you do.
Engage and network
A series of meet ups to increase your personal learning network, including intros to communities across government, international edtech, teacher CPD and the new cultural park partners – UCL, Here East, LLDC, and more.
Don't miss…
…the high street of innovation featuring new takes on solving real problems in teaching and learning, from early years to higher education and beyond, into the world of work.
How do I book my ticket?
EdExec is excited to support The Edtech Podcast Festival. Tickets are available via Eventbrite and will give you access to the whole festival, including lunchtime options (more on this later), plus party.
Use the special code TF10 to get a 10% discount on checkout via Eventbrite here. 

Don't forget to follow us on 
Twitter, like us on
Facebook, or connect with us on
LinkedIn!