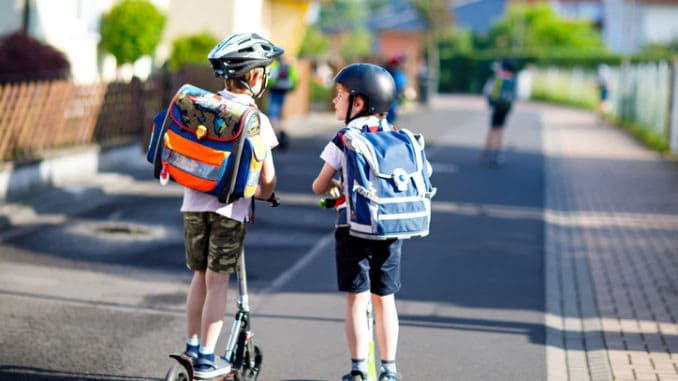 The Food Foundation has called on parents to sign their children up for the Government's expanded Holiday Activities and Food (HAF) programme this summer, with the support of Henry Dimbleby MBE and Marcus Rashford MBE
The programme, backed by the Child Food Poverty Taskforce, offers fun and food for children and young people across England during the school holidays. The holiday club places are free to those who receive free school meals, with children and young people of all ages and backgrounds welcome.  The full film can be seen here: haf2021.org and was filmed at CATCH Leeds, Mandeville Primary in London and Button Lane in Manchester where Marcus went to primary school.
The expanded £220m Holiday Activities and Food programme (HAF) has been funded by the Government and builds on previous programmes, piloted since 2018. The scheme was also a part of the recommendations made in Part 1 of the National Food Strategy released last year. A petition supporting the recommendations was signed by over one million people.     
 
The holiday programme is targeted to support children and young people who have been most affected by the pandemic, offering a safe and supportive environment where they can learn, be active and eat well, as well as make new friends locally.
New data reveals 30% of parents of school-aged children are worried about feeding their children over the summer holidays. This is higher among parents with children (aged 8-16) on Free School Meals with 49% worried about feeding their children over the summer holidays. Overall, 85% of parents of school-aged children think that the Government should be providing holiday clubs.
This film is being released to drive up awareness of the HAF scheme in the lead up to the summer holidays. New data shows currently 24% of parents with school-aged children have heard of the Holiday Activity and Food programme. This rises to 43% for parents with children on free school meals who are aware of the scheme, and who are entitled to free places on the programme.     
Local coordinators will provide a set of fun activities ensuring children can enjoy and learn new skills, as well as healthy and tasty meals, teaching children about food and nutrition in fun and active ways.
As well as the meals, there will be a host of activities available, with local coordinators teaming up with a range of different partners in their communities to provide numerous options so every child can find something they enjoy. From Kung Fu to cooking and bushcraft, it will be a chance for children to get out of their comfort zones and experience something new.
Last summer's pilot programme supported around 50,000 children across 17 local authorities. However, this is the first year that expanded holiday clubs will be available to children across the whole of England. They will run this summer and then during the Christmas holidays too, a move which has been supported by Rashford, the Food Foundation and the Child Food Poverty Taskforce.
Parents of eligible children can sign their children up for their local summer programme and are encouraged to find out what's on in their area via their local council website or by searching online.
Information about the programme can be found here.

Programme providers can find a range of supportive resources and materials via: www.hafalliance.org.