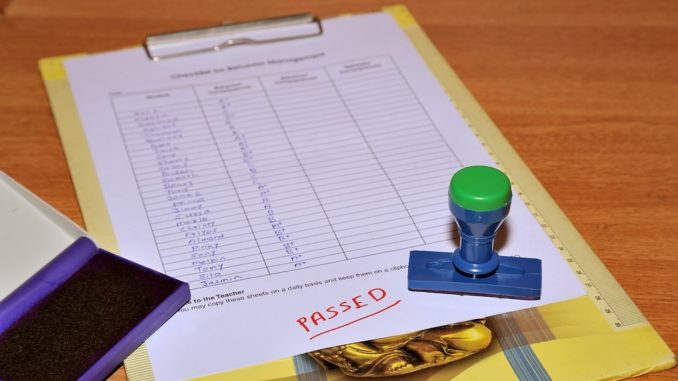 With education experts and politicians continually questioning whether school exams remain fit-for-purpose, what does the future hold for them?
Whether or not school exams are fit-for-purpose for the modern pupil is a topic that continues to be discussed, both in the media and amongst school leaders and teachers. A Tes article, published in February, revealed that the DfE's Robert Halfon had called for GCSEs to be scrapped and replaced with a baccalaureate qualification. He said that 'education is too focused on rote learning' and should recognise academic and technical skill, as well as personal development.
His comments – and ones which came before it, in similar vein – created a storm which divided education professionals across the nation. The Guardian published an opinion piece in August 2018 which also suggested getting rid of GCSEs, using the argument that no other European country has high-stakes testing at the age of 16. The author, Sandra Leaton Gray, said, 'Other nations adopt a more enlightened approach. There are no external examinations at 16. Instead, the schools have teacher-moderated assessment and relatively low-stakes, internal exams, mainly as a progress check to ensure pupils are on track. And guess what, everyone survives.'
Regardless of what education leaders and policy-makers have said on the topic, the concept of scrapping GCSEs has proven unpopular with those taking them. A Student Room poll showed that 62% of pupils wanted to keep GCSEs, and the young woman who wrote the aforementioned Tes article – Jaya Plant – felt that 'scrapping the exams would only increase inequality in education'.
'Increasing the focus on vocational skills would mean that, by the age of 16, students would need to have a clear idea of what they want to do in the future, rather than gaining a wide range of qualifications that allows them to decide as they go,' her article continued. 'This would both increase and legitimise the class gap in educational achievement. Working class pupils would be encouraged into less highly regarded vocational courses, helping to decide their future social position before they had even finished education.
'By contrast, middle class pupils, already better-equipped to gain access to top professions, would be filtered into esteemed vocational courses, furthering their advantage in education. Those who choose to leave school at 16 would also suffer. It would be virtually impossible to go into apprenticeships or paid employment without exam results to apply with, meaning people would have to remain in standard education up to 18.'
Jaya credited her GCSEs with helping her decide what she wants to do with the rest of her life – something Halfon claimed no longer works. However, she did suggest some changes to the exams, including:
Better support for exam anxiety.
A more consistent grading system.
Increased choice.
Application over content.
One must wonder, however, whether young peoples' attitudes towards these exams might change – particularly if high-profile figures continue to question them. A BBC article, published in October, stated that Prince Harry had openly questioned the relevance of school exams during a visit to Nottingham Academy; he said he was, "not sure how much longer exams will be around" – a comment which could cause ripples amongst pupils who are on the fence about, or against, the high-stakes exams which UK pupils face.
Don't forget to follow us on Twitter, like us on Facebook, or connect with us on LinkedIn!