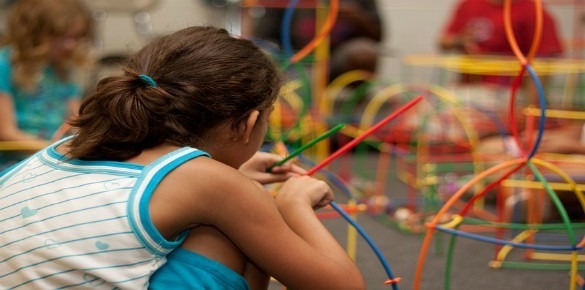 The UK government aims to tackle issues faced by children with SEND by investing a further £50 million in special needs education.
The government has announced that children with special educational needs and disabilities (SEND) will benefit from an additional £50 million spend for facilities and additional school spaces, according to GOV.UK. It is hoped that this will lessen pressure on councils as demand in this area increases.
The government is also providing £680 million for the creation of 40,000 more good school places in primary and secondary schools, following the news that 91% of school places created last year were in good or outstanding schools.
Today's announcement of the investment in school places for children with SEND builds on the £215 million fund – announced in 2017 – created to ensure better access to schools and facilities. It is predicted that this latest addition to the fund may create up to 740 more special school places as well as sensory and specialist equipment.
All investments outlined above are part of the government's £23 billion spend planned to last until 2021 to ensure all children, regardless of background, have access to a good school place.
Nadhim Zahawi, Children and Families Minister, said in the original GOV.UK story:
"All parents want to send their child to a good local school, one that meets their individual needs and supports them to achieve their full potential, regardless of the challenges they may face. This funding will help create thousands more school places across the country, with a clear focus on transforming the experience of education for children with special educational needs or disabilities (SEND)."
Over 50% of councils in England will receive more than £225,000 of the new investment in children with SEND, and it is hoped that this will remove some of the barriers faced by the students in question.
Head of parent carer participation at Contact, Gail Walshe, was quoted as commenting:
"We welcome any increase in funding that will help inclusion of children with additional needs in mainstream schools. Schools have a duty to be accessible, but we know from calls to Contact's helpline that this is not always the case.
"Some schools lack capacity in their specialist units, or do not have a quiet room for children with sensory issues or adequate changing facilities for children with personal care needs. We hope that this top-up funding together with the £215 million announced last year will make a visible difference."
Don't forget to follow us on Twitter, like us on Facebook, or connect with us on LinkedIn!