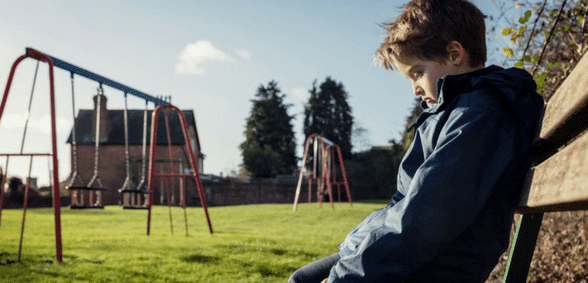 School leaders have really got their work cut out in ensuring schools are mentally healthy environments. Exactly how do you support mental health in a culture of fear, pressure and disillusionment, where academic outcomes trump all else, the majority of teachers suffer work-related stress and heads are under immense pressure to achieve great results?
The state of mental health among senior leaders
We continually hear concerns about a rising mental ill-health epidemic among teachers; however, the state of mental health among senior leaders is also alarmingly poor. A recent survey undertaken by the Education Support Partnership – the Teacher Wellbeing Index 2018 – found that 80% of senior leaders suffer from work-related stress, 40% from symptoms of depression and 63% are considering leaving the profession. Left unaddressed, this could leave many schools with no-one to lead and motivate staff, support the mental health and wellbeing of staff and pupils and maintain and improve educational outcomes.
Sources of stress
In this current climate senior leaders feel they are measured by purely academic outcomes, and that lack of progress would lay blame at their door. As they navigate a path through the regime of testing and assessment, it is understandable that, at times, they may lose focus on ensuring that the emotional needs of their staff and students are met. With senior leaders overwhelmed, and under pressure to obtain good test results at almost any cost, they are often not in a state of wellbeing themselves to be able to offer grounded, empathic and nurturing support to others. In order to address mental ill-health in the education workforce, first and foremost, senior leaders have a responsibility to ensure their own emotional needs are met.
Senior leads need to prioritise their own psychological support
Senior leaders must get psychological support for themselves. One suggestion is twice weekly therapy or counselling, where they can off-load in to someone who understands and listens. Research shows that counselling brings down toxic stress (this is chronic, unrelieved stress; dangerous to the immune system and a key factor triggering mental and physical ill-health) to tolerable, manageable stress. Without this, stressed and overwhelmed heads are not going to be best placed to ensure that they have a mentally healthy school.
'Psychological hazards' health checks and empathic whole-school cultures
Senior leaders should introduce a system which values all staff and removes the psychological hazards of shame and blame. Statistics show that almost 60% of teachers attribute their feelings of disempowerment to a culture of blame and criticism, and three-quarters of teachers feel constantly evaluated and judged (National Association of Schoolmasters Union of Women Teachers (NASUWT) Big Question Report 2017)
Research shows that feeling valued is key to mental health – whereas shame triggers the same reaction in the body as a physical injury (Dickerson et al 2014) Practically speaking, this involves senior leaders being more attentive to staff successes, including instances such a calming an angry child or being emotionally supportive to colleagues. Starting and ending the school week with small talking circles for staff to discuss their feelings about school and home – led by a teacher trained in group facilitation – is another technique that could be used to foster a more empathetic and warm whole-school culture.
Bringing down toxic stress to tolerable stress for all staff
There is a huge amount of scientific research showing that triggering oxytocin in the brain brings down stress levels and fosters a sense of wellbeing (Uvnas Moberg 2011). Therefore, it would be beneficial for all staff to have access to an oxytocin (anti-stress neurochemical) releasing environment on a daily basis. This could be a 'reflect and restore room' – a staff-only and work-free sensory zone, with time to use the room built into the school timetable. It could include:
Warm lights
Colour
Soothing music
Nice smells
Comforting fabric
External warmth (e.g. electric blankets)
Crackling fire simulation.
If schools are to become mentally healthy places, the value of wellbeing has to start at the top, with the Department for Education, Ofsted and the Regional Schools Commissioners balancing the scales between outcomes (test scores) and emotional wellbeing. There needs to be national recognition of the importance of monitoring the mental health culture of every school, and staff wellbeing should be a key performance indicator for our schools.
For information on stress, child mental health, and training, call 020 7354 2913 or visit: www.childmentalhealthcentre.org. For information on Trauma Informed Schools UK, visit www.traumainformedschools.co.uk.
Don't forget to follow us on Twitter, like us on Facebook, or connect with us on LinkedIn!