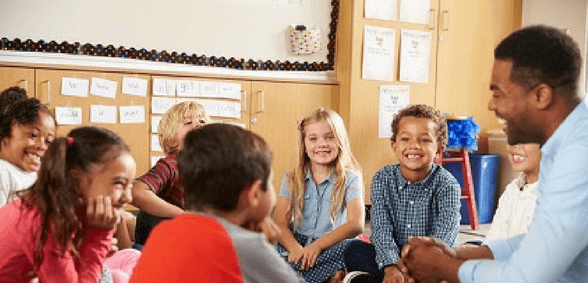 With children's mental health experiences at school proven to have long-lasting effects into later life, we caught up with child psychologist Dr Margot Sunderland to find out what school leadership teams can do to create a mentally healthy school for staff and students
Painful life experiences are, in most cases, the cause of mental ill-health – especially when there is no-one there to help a child make sense of, and work through, what happened; these are known as protective factors. This view is reinforced by one of the biggest public health studies of our time: The Adverse Childhood Experiences Study (ACE Study) which found that adverse childhood experiences are a leading determinant of all the major mental and physical illnesses in the Western world.
The more ACEs, without protective factors, a child has, the more vulnerable they are to developing a mental health problem. Furthermore, ACEs trigger what is known as 'toxic stress', which negatively impacts on the developing brain, the immune system and the endocrine system. However, mentally healthy schools can do so much to bring down toxic stress and interrupt the trajectory from adverse experiences to mental and physical ill-health.
So, what strategies and initiatives can schools invest in to provide those vital protective factors and bring down toxic stress to tolerable levels?
Interventions that bring down students' stress
Many children arrive at school in an emotional state, not conducive to learning. There are many neuroscience research-backed interventions designed to bring down stress levels in vulnerable children. These are best implemented at the beginning of the school day, and include:
Accompanied drumming
Tai chi
Mindfulness
Sensory play
Time with animals or time outside.
Taking steps to ensure students have access to these types of interventions readies them for learning and protects against toxic stress-induced physical and mental illness.
Focus on the wellbeing of staff as well as students
It's important that staff wellbeing is a priority. This needs to happen from the top, with senior leads:
Carrying out a duty of care to staff to prevent burn-out, absence or leaving due to stress-related illness.
Providing staff with sufficient emotional regulation, such as a 'reflect and restore room' or sensory zone, staff-only spaces. A quick chat in the corridor is not sufficient to reduce toxic stress levels.
Providing on-the-spot, empathic support for moments of crisis and a forum for school staff to talk, in confidence, about their feelings and particular stress triggers arising from their work.
Create a policy around testing and exam stress
Mentally healthy schools will promote and value the development of the whole child to ensure that pupils understand that their self-worth, and the worth of others, cannot be measured simply by tests and exams.
Finally, and most importantly, if schools are to become mentally healthy places for both staff and students, the value of wellbeing has to start at the very top. Organisations such as the Department for Education, Ofsted and the Regional Schools Commissioners need to balance the scales between outcomes and emotional wellbeing.
There needs to be national recognition of the importance of monitoring the wellbeing of schools, and governing bodies, trust boards and directors need to make staff wellbeing, as well as pupil wellbeing, a key performance indicator for our schools.
Don't forget to follow us on Twitter, like us on Facebook, or connect with us on LinkedIn!