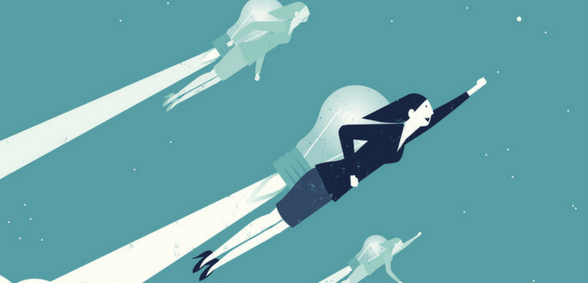 SBMs face change in many forms on a daily basis; how can you make sure that change works for you and sticks? It's a matter of mindset
CREDIT: an edited version of a blog first seen on the HR People + Strategy website
Barriers to the change management mindset
Why is it so difficult to adopt a change management mentality? The reasons are many and, for the most part, understandable. Common barriers include:
Allocating resources solely from a revenue perspective without taking the needs of change initiatives into account.
Difficulty in gaining support.
Fear of negative career impact.
Another barrier is simply the learning curve.
Lead the change – or be led by it
Clearly, having an effective change management mentality – as well as the essential skills for properly communicating and executing it – are prerequisites for successful and lasting change.
In the midst of change, team members look to leaders for clarity, communication and accountability. When leaders fail to deliver, their people fall into confusion and disillusionment and tend to become unmotivated and unproductive.
As a leader, you must step up to manage the change – otherwise it will manage you, to the detriment of your team. Stepping boldly into the change management role allows you to effectively meet the expectations of your team—and efficiently implement lasting change.
3 key strategies for effective change management
Communicate a clear vision of the change you want to see – Effective change management requires buy-in. Consistent and clear communication is essential — including routine, mundane issues as well as issues of profound change.
Maintain a high level of connection with all team members – This gives everyone the transparency and directness they need to feel comfortable buying-in to the change.
Display a high level of accountability – Leaders must be willing to accept accountability for what's working – and what's not – during a change. Accountability inspires team members to address problems relating to the change and achieve optimal results. True accountability requires a willingness to allow others to see what's really going on and objectively assess progress. By doing this, you set the stage for your team to, likewise, be open to constructive performance feedback without falling into patterns of blame. When leaders are held accountable, they take all aspects into account.
Effective change starts with you
To manage change effectively, leaders must be the change. It is imperative to be fully-accountable, as well as to understand your team's mindset, to enlist buy-in and hold others to the same standards of accountability that you hold yourself.
Being an effective change leader demands commitment, communication and care. You, as the leader, are the link between your team and the change you envision. When you clearly understand your role, and the expectations people have of you, communicate a clear vison for change, and maintain a high level of accountability for yourself and others.
If you do this, you can successfully orchestrate even the most challenging change.
Don't forget to follow us on Twitter, like us on Facebook, or connect with us on LinkedIn!