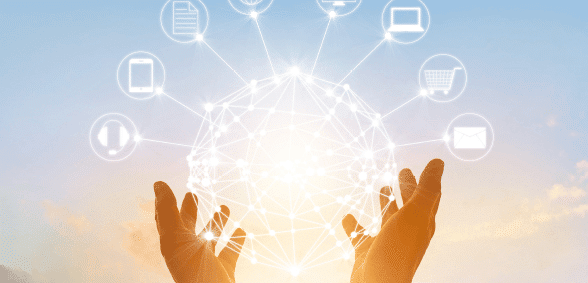 When it comes to schools and academies there's no such thing as a 'one size fits all' solution. However, given the significant time and cost savings realised through the centralisation of core services – such as finance and HR – it's no surprise that collaborative working structures – such as MATs – are pooling resources. Marie Cahalane asks, for those involved in school business management, what does moving to a centralised system entail and how can you ensure that you eradicate inefficiencies and ensure greater consistency?
Unlocking economies of scale is key to getting stretched budgets to go further. Collaborative procurement will be nothing new to most, as schools continue to band together to combine and exert their market power, saving pounds where possible. As more schools become trusts or join MATs the possibilities for collaboration expand and more are centralising their core services – an operational structure considered extremely efficient in that it can eliminate inconsistency and repetition and simplify reporting and financial management.
As the laws of nature have it, nothing's ever easy, and introducing and implementing a centralised structure comes with challenges – it can be a lengthy and difficult process and there can be resistance from individual academies due to a perceived loss of autonomy. For this reason, it's important to
have an effective senior leadership team and governing board that possess the skills and experience to manage a group of schools and offer a strategic perspective. Also vital is an effective core services team which possesses the business acumen, financial savvy and ability to analyse data, ask probing questions and work as part of a high-functioning team.
Room for opportunity
The core team provides the professional support, guidance and advisory services to ensure consistent methods of operation and quality assurance across the MAT. Consolidating services – opting for a single provider or a single product across all a trust's academies, for example – is an opportunity to achieve economies of scale by giving you more heft when negotiating contracts for services.
However, although a MAT promotes a certain level of uniformity, each academy is different. The difficulty, then, is deciding which services should be centralised and which – if any – should remain distinct. In order to ascertain this, Nicola Mason, corporate senior manager at Moore and Smalley LLP, says that the first stage is to review the services utilised by each school, identifying any differences. "For example, if there are a number of primary schools within the MAT, one of them may have a nursery which requires additional finance support. Once the range of services has been reviewed it will then be a case of considering which solution provides the best value for money for each school
whilst also providing the services required by each school."
Having a central point of management for all MATs lends itself to sharing resources. If we take staff as an example, the MAT is the employer and HR services are centralised. This means that staff can be moved between academies, making for a flexible way of working, creating the potential for a broader curriculum and, if staff resources are managed effectively, maybe less of a need (and therefore spend) on supply teachers. So, Nicola advises, when undertaking your review of school services you should also consider the skill set of staff across the whole MAT. "While the business manager in one school might have limited HR experience and has used an outside provider in the past, another school may have a specialist HR team which can provide the service for the whole MAT, removing the need for outside support."
Making the change
As you will know, the workings of a single school or academy are complex, and managing many schools will inevitably require a plan of action to ensure as seamless as possible transition to centralised services. Nicola suggests developing a timetable for implementation – agreed by all schools involved – to ensure that the move is managed effectively. "Agreement in advance of policies and procedures to be implemented consistently across the MAT will ensure that everyone understands how the system should work and everyone is implementing it in the same way," she says. Once the new system has been implemented, she suggests it is reinforced through regular meetings held between the staff involved across the MAT. These, she explains, should be held to discuss and resolve any issues in order to ensure that the services provided are still meeting the needs of each individual school.
There's also the issue of contracts. With individual schools holding a multitude of contracts, contract management in large MATs is becoming a role in itself and, as a result, the role of compliance officer has emerged, Nicola points out. "This provides the trust with one point of contact for ensuring compliance on contracts, website, etc. across the whole organisation."
But, with multiple schools joining MATs at different stages, it can be difficult to co-ordinate contracts – how can this be done efficiently? Lisa Kelly, finance and business manager of School Business Services (SBS), advises that, when a new school joins a MAT, or converts, they have an opportunity to negate all existing
contracts. Each will have a comprehensive list of the contracts held – including start date, end date, notice period and a notes' section for any specific renewal or termination terms. "Schools and academies joining MATs often have different renewal dates so, if these are not negated at point of opening as a new entity, they can be planned and phased. It's good practice to ask for short extensions to existing contracts, or negotiate terms on new contracts, to bring all into one renewal date," she says.
Smart beginnings
When it comes to centralising services finance and HR tend to be the first in line, Lisa explains. She agrees that the MAT-wide school structure should be reviewed, adding that it's wise to also prepare a skills' audit to establish the best fit for the organisation – and she's keen to also promote the benefits of centralised accounting. "If set up correctly, with built-in workflows, this can reduce time for all stakeholders and streamline the process in a clear way with a full audit trail. If documents are scanned or uploaded into the accounting software this provides users with a quick, efficient way of looking up all processing and paperwork associated with an individual transaction."
Where next? "SENCO, premises, ICT and operations are generally the next phase when considering centralised services," Lisa suggests and, in order to maximise such central operations, Nicola stresses that there must be effective communication – before, throughout and after centralisation of services. "Once everyone is convinced about the potential benefits they will be more open to the idea of shared services and potential compromises rather than feeling that their autonomy and levels of responsibility are being threatened." The opportunities for efficiency that come with centralising services are self-evident but, as with any large project, ensure that you are aware of what you are getting into – whether you are working in an individual academy, a MAT or looser collaboration.
This article appeared in the February issue of Education Executive. Read the full article, including top tips from contributors here.
Don't forget to follow us on Twitter, like us on Facebook, or connect with us on LinkedIn!