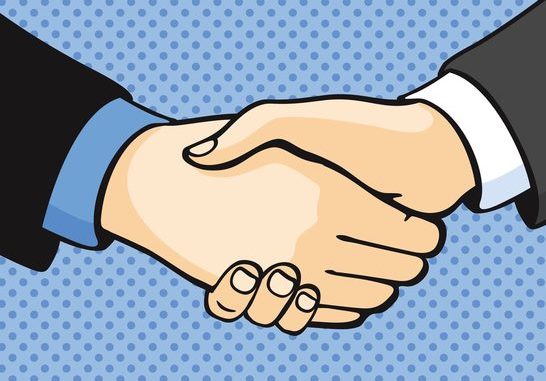 Julie Ricketts, director of operations at Kingsthorpe College in Northampton, offers a quickfire guide on how to get additional resources for your school – for free!
With budgets as tight as ever, and no magic wand on the horizon, SBLs and operations teams within multi-academy trusts are having to become even more resourceful and imaginative in how they allocate funds. Is it all about how we allocate our funding, though, or are there other ways to inspire our students – and staff – without spending money?
Before becoming a SBL I worked as the national partnership specialist for one of the country's largest multi-academy trusts. My role was to support schools by establishing links with businesses, universities and charitable organisations within the local community and nationally. All of the thousands of events and experiences that we organised for students, across the country, were fully-funded (for free!) Most importantly, they also had impact – and, in some cases, were life-changing for the students.
Working across a range of schools the question that most headteachers asked first was, 'So, how much money can you get for me?' Whilst it is possible to get a good income stream from funding grants – if you can find the ones that suit your needs – very few organisations will give cash outright. In fact, in more than 15 years in education I have only seen this happen a handful of times. What most large organisations have in abundance, however, is a corporate social responsibility (CSR) team – with time and resource to help in many different areas.
CSR activities
The three main types of CSR activities revolve around improvements in these areas: environmental, ethical and philanthropic.
Philanthropic responsibilities include investing in the community or participating in local projects; the main intention is to support the local community in some way that goes beyond just recruiting local people. For example, businesses might offer their employees the opportunity to volunteer with local charities or schools during working hours, or through matching gift programmes where workers' donations are matched by the company. Some organisations will also create teaching resources around their core business to be used in the classroom. For instance, Nationwide Building Society has a Nationwide Education website, filled with useful resources across eight different subjects linked not only to PSHE and finance, but also areas such as road safety and employability skills.
Did you know that BT gives each and every one of its employees a fixed number of days per year to work on a community project? Schools have successfully used CSR teams to decorate whole schools, build vegetable gardens, help in inspiration programmes and support in-class learning.
Some organisations will even provide the tools and resources for a project, as well as the manpower. We have all seen the Barclays LifeSkills adverts on television, but did you know you can book an onsite, one-day LifeSkills workshop, delivered by professional facilitators, for free?!
Do you need an inspirational speaker to come into school? Don't pay for this; instead, book for free via Speakers for Schools. Looking for prizes for the Christmas raffle fundraiser? Ask your local supermarket – they all have a CSR champion who will be very happy to donate some products or a hamper of goodies for free.
Sky Ocean Rescue Challenge is a fully-funded, one-day workshop that offers the opportunity for any key KS3 students to take part in a competition. Students are challenged to come up with an idea that helps reduce the number of single-use plastic products we use. An experienced facilitator supports the students, in school, to explore the topic and helps them to create a campaign using different media to enter the national competition. Students work on developing skills such as teamwork, problem-solving, media literacy and presentation skills. Oh, and did I mention, it's all free? Are you starting to see the trend here?!
Tips to get started
There are so many free opportunities available to schools I could fill an entire issue of Education Executive with links and suggestions – here are a few quick steps to get you started.
Survey your parents. Where do they work? Does their employer offer CSR community support and programmes you could tap into?
Ask for help via your school website, newsletter and social media.
Speak to your local chamber of commerce – can they link you with local businesses that could help and support your projects?
If you are looking for support with a project, rather than student-facing programmes, be clear from the outset what it is you need. Most companies are happy to help if they know, from the start, what is expected of them and how much time and resource is required.
Contact the biggest employers in your local area (national companies will have more resource available) and ask to speak to their community link or their CSR leader.
Don't forget universities! All universities have outreach programmes across a wide range of subjects and will be itching to get involved with your school, students and staff.
So, when you're finalising your budget this year, take a look again at the money you are allocating to curriculum professional services. Could you get the same services – or even better ones – for free by partnering with businesses in your local area? Makes some calls, see what is on offer – I'm sure you will be surprised at what is available and how willing others are to help and support your students.
Don't forget to follow us on Twitter, like us on Facebook, or connect with us on LinkedIn!