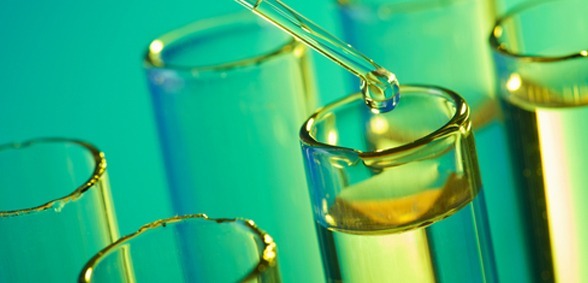 When it comes to working with a new supplier everybody has reservations. Natalie Harris, business manager at Longdendale High School in Tameside, reveals how a rigorous approach to procurement enabled her to ensure two outdated science labs were refurbished to the highest standard
When I became the business manager at Longdendale High School three years ago it was very evident that Longdendale was a friendly, warm and welcoming school; however, due to changes in government funding, there were pockets of the 1970s building that needed bringing up-to-date.
My knowledge of the grant application process, and work to improve links with the local authority, has since enabled us to make many improvements around the school – but we still had a duo of mixed science labs that hadn't been updated since their installation. They were so in need of refurbishment that the science teachers using them all but offered to roll up their sleeves and paint the labs themselves!
When we secured funds to kick-start their renovation there were celebrations; however, procurement remained a problem. Who should we use? How should we vet them? How could we ensure value? How could we ensure that delivery timeframes and budget requirements were met? Previous experience led myself and the site manager, Matt Murray, to set up and implement a rigorous but fluid vetting process that ultimately saw us appoint Innova Design Solutions to design, manufacture and install the labs.
Setting out our vision and practical requirements
While we're not experts at science lab design, input from our head of science and teachers in the department meant we had a clear idea of the outcomes we wanted to achieve from the refreshment of the labs and several elements were particularly important to our overall vision.
Suitability for teaching and learning was our primary aim and we knew that multi-functional, easily-adapted spaces would facilitate this by making both group and practical lessons engaging. Equally critically, we wanted our teachers to be proud of their work space and to supercharge student attainment.
We also had several practical aims. Given our tight budget it was essential to keep the project on track. Completion before September was also key to avoid the headache of snagging during term time which placed turnaround time high on our agenda. Laying our vision out before us enabled us to come up with a checklist that we could use as stipulations during the procurement process.
Without a rigorous and fluid procurement process the result might have been very different
Visual inspiration
Science labs are complex installations with numerous technical and practical considerations and, while a company's image doesn't always tell the full story, it certainly starts to reveal the differences between genuinely high quality work and jobs that deliver only on a basic level. When selecting a supplier to design, manufacture and install our two new science labs visual evidence of quality delivery was an absolute priority, so brochures, websites, images and even videos were essential. Spending this time up front searching online and perusing brochures allayed many of our initial fears around working with a new supplier.
References
It sounds so obvious but following up references is the quickest and easiest way to check on the credentials of a supplier. The golden piece of advice, however, is to ask for several references and follow them all up. If a supplier is only able to provide one reference this should set alarm bells ringing. Likewise, if people prove hesitant to respond you should exercise caution.
Genuine personal testimonials like this will do more to allay any concerns you have about using a new supplier than anything else – and don't just settle for a standard professional response – wait until somebody waxes lyrical!
Timeliness
A good supplier is likely to be as timely and efficient in project execution as they are during the negotiation and procurement stages. To this end, I always use negotiations as a way of weeding out companies that seem too busy, disinterested or disorganised as this is unlikely to change in the execution of their work for you.
Being ruthless here will discount a number of companies and make your final decision a lot easier. Always be encouraged when you receive prompt emails with a friendly, open tone – when finalising our decision on which supplier to use, timeliness was absolutely essential.
A good supplier is likely to be as timely and efficient in project execution as they are during the negotiation and procurement stages
The result
Having followed a set of very simple checks and balances our stunning new science labs were delivered on budget two weeks ahead of schedule. And, because of the effective planning and co-ordination between ourselves and our supplier, the job delivered on all the counts we considered essential.
Significantly for us, the layout of the labs has now been totally overhauled and reconfigured so lines of communication are shortened and teachers can hold the attention of pupils for longer. Furthermore, the spaces are incredibly versatile. Theory and practical spaces have been kept separate, while loose tables can be configured for teacher-led lessons, individual tasks and group work and, because the labs now feature huge amounts of storage, the rooms feel much bigger than they did previously.
Throughout the process we worked with Innova to refine and develop our vision and, as a result, this duo of labs – built entirely around the needs of our pupils and teachers – were delivered smoothly and efficiently. The school leadership team and the teachers are delighted with the result and we can't wait to see the labs in action. Without a rigorous and fluid procurement process the result might have been very different.