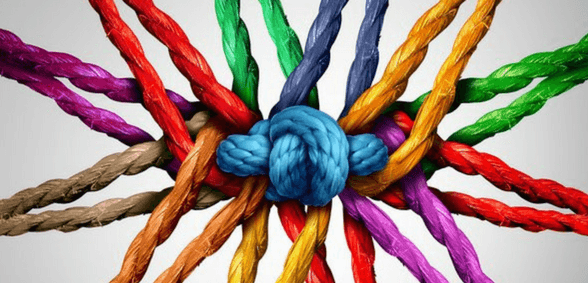 Within the education sector, there seems to have been a push towards uniformity – perhaps driven by the concept that 'best practice' only has one form. However, we know that every student is different and so too is every school.

Mark Wilson, CEO at Wellspring Academy Trust discusses the importance of autonomy of decision making across academies within a trust and explores how it is the key driver of sustainable school improvement
A criticism I often hear directed at multi-academy trusts (MATs) is that they turn individual schools into one homogenous conglomeration. With identical uniforms, carpets, methods, behaviour policies and more; it's true that some MATs follow a model of rigid conformity. For some that works very well and is their choice to make.
Wellspring Academy Trust takes a different approach. We believe that we are a trust with a difference and we aim to make a difference. We are proud to count fifteen academies amongst our number and are proud that each has its own unique identity authored by its community and stakeholders. Rather than strive for uniformity, we embrace and celebrate difference… for our schools and for our pupils.
Identity – philosophy rather than politics
This philosophy is critical to the Wellspring approach. Our academies cover the full range of school types:  special, alternative, primary and secondary. Many of our academies serve areas of very significant need. Only by embracing the uniqueness of our academies and communities can we support them to maximum effectiveness. It takes a community to educate a child and to achieve this schools must sit at the heart of their community.
I'm a firm believer in autonomy of decision making as the key driver of sustainable school improvement.  Passionate leaders author the future for their schools and communities. They build systems. They build capacity. They galvanise people behind a vision. They have the confidence to innovate.
This is how a vibrant and dynamic school system is made. This is how progress is achieved in education. I see the trust role as being to support and encourage our leaders and to forge professional networks with them in order that they can learn alongside the best in the system…not to tell heads what to do and when to do it.
Independence in practice
Through fostering independence and collegiality amongst our leaders we are seeing initiatives that not only enable the academies to express their identities but also drive a strong sense of self among pupils. A great example is the Student Voice initiative at Joseph Norton Academy in Scissett, Huddersfield.
After complaints about the standard of food began to dominate pupil forum meetings, investigations were carried out by students and changes made. By finding space and time for pupils to share their thoughts and experiences, matters in school were substantially improved through shared ownership of decision making between students and staff.
Jaden and sixty-two other students now take turns to work the kitchen, planning, preparing, cooking and serving their own food – all from a throwaway comment by Jaden, who announced, "Even I could do a better job than this!" Now he does.
A hospitality and catering Instructor now works with the pupils to run the catering process, cooking with food grown on the school farm, enabling students to gain valuable life skills and qualifications that will improve their prospects outside of school. The scheme has bolstered pride and developed a real positive sense of what it means to be a pupil at Joseph Norton Academy.
Facilitating transformation by supporting change
This transformative initiative in a school that is striving to become self-sufficient could only be achieved by creating the space for the school's leadership to do things their own way. The best, most insightful and transformational ideas can come from anywhere and anyone within an organisation. People must feel valued, respected and confident enough to share them.
Valuing and protecting local autonomy does not imply incoherence. Wellspring has a very distinctive culture, philosophy and values-set that is shared by everyone. We have a proud track record of no permanent exclusion from our academies since the trust began nearly five years ago. We are committed to working in some of the most challenging circumstances – and to doing that in what we believe to be an ethical and values-driven way.
A matter of inclusion – rather than exclusion
Inclusion sits at the heart of the Wellspring philosophy. We support our academies to achieve an inclusive environment and stand alongside them when they make difficult choices, not just those that are most expedient or that attract the quickest headline. We are specialists in behaviour management and in tailoring learning to meet the needs of individual learners. This work led to the trust being referenced by the DfE as a model of inclusiveness in a recent Parliamentary Select Committee session.
Greenacre School, Barnsley – a school for children and young people with severe and complex needs – has a high number of pupils eligible for pupil premium. The leadership developed a family team with the funding. The family team intervene to help families through Early Help to families identified as vulnerable to risk, support, advice, home visits, helping to manage medical appointments and enable attendance at school.
This has led to many successes, including a reduction in incidents of challenging behaviour, improved attendance overall and a reduction in the number of children at the academy subject to a Child Protection Plan. This is another locally authored innovative model that others in the Trust are learning from.
Our method of working is proven to be working, judged by Ofsted inspection outcomes. One Wellspring primary academy was the 32nd performing in England in 2013. Two years later, it was in the top five per cent of primaries nationally and received a rating of 'good' at the time.
The trust has had eight Ofsted inspections since formation and is proud that each academy inspected has demonstrated improvement. Five inspections in five weeks recently returned inspection outcomes of 'good', 'good', 'good', 'outstanding', 'outstanding'.
MATs do not have to drive a model of conformity in order to be successful. It is a choice. We choose empowered autonomy. We empower leadership through effective and efficient systems of support. We empower effective governance through providing high-quality training, information and support. We empower education professionals through developing rich and vibrant networks.
The Wellspring way ably demonstrates that respecting the identities of schools and the communities they serve is no barrier to effectiveness. Rather, it is a source of great strength and long-term good health.
 Don't forget to follow us on Twitter, like us on Facebook, or connect with us on LinkedIn!