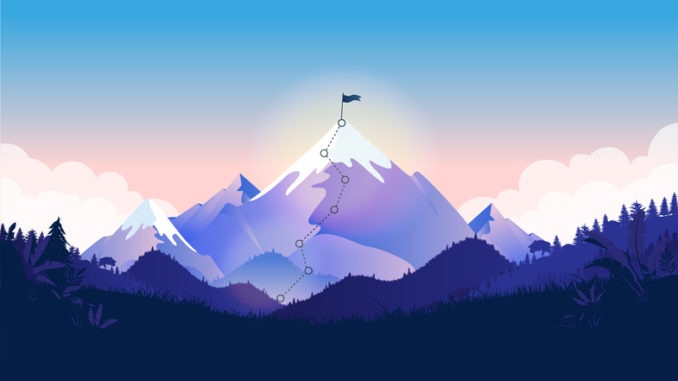 Nikki Edwards, finance and operations director at Warrington Primary Academy Trust, reflects on her career journey so far
I was born and brought up in Knowsley, in Merseyside, and in 1989 joined Knowsley Borough Council's finance department straight from school as a 16-year-old clerical apprentice, which gave me a really good grounding in financial administration.
At the age of 24 I moved from the finance department into the education department and, apart from a short career break when my two daughters were younger, I've been in and around the education world ever since.
I made the move out of the local authority in 2011, when that shift of power from councils to schools was really picking up speed. I took voluntary redundancy, and went to work in the private sector, but needed to get back to my passion of schools. I took a temporary role and set to work as a business manager at a Liverpool secondary school.
It was a bit of a strange start – and a bit of a baptism of fire. On my first day the headteacher spent most of her time in her office behind a locked door. When she did emerge her only words to me were, "The wheels have fallen off." It turned out that this short and sharp assessment wasn't very far off the mark. The school was in freefall; the head went on long term sick, and the school closed nine months later.
Career moves
I joined Warrington Teaching School Alliance straight after as a business manager as part of the teaching school. When Warrington Primary Academy Trust (WPAT) was formed in 2016 I moved into the role there, with responsibility for finance and operations.
I love the sheer variety of the role I have here at WPAT. No two days are the same. As finance and operations director I'm responsible for anything to do with the business functions of the trust. This means I have to be a trouble-shooter sometimes; if I can't fix a problem then it's down to me to arrange for someone who can. It's a role that gives me great professional satisfaction.
My career has been inspired by my personal interests. When I was working in finance and accountancy roles at the local authority we were having an extension built at our home. Overseeing this work became a bit of a passion project of mine, in my spare time, and this was picked up on by one of my managers, Mike Rees, who asked if I'd like to take on a school estates/health and safety management role.
That was a really fulfilling move for me. The government's Building Schools for the Future school rebuilding programme was happening at the time and part of my role was to manage the decommissioning of old school buildings and the transfer of the school into its new home.
We had a real team spirit during this project. I remember going into old Victorian and pre-war buildings and being struck by the emptiness and absence of school life. We found some surprising artefacts, including antique school registers which we handed over to the local museum. It was also a race to ensure that the buildings were made safe for demolition, that all IT was removed, that nothing confidential was left behind, and to make sure that any structures that were to be conserved were protected from vandalism and theft.
I've carried that estates and health and safety experience into my current role. We've undertaken a lot of capital works across our trust – which has now expanded to seven schools. We've secured more than £4m in funding for our improvements through capital improvement fund bids to ESFA and these have made it possible to create new buildings and replace roofs, windows and heating systems.
The importance of professional growth
Professional growth has always been part of my working life. As a young apprentice at Knowsley, alongside my role development training, I completed my BTEC, CIPFA and masters in management. I've not really stopped learning since then. It's been tricky to continue this over the past 12 months, but I have enjoyed logging into webinars because they are so accessible and easy; rather than a conference or training event taking up a whole day it takes just a couple of hours at most and I can then carry on with my working day.
COVID has had a big impact on my professional growth. I led the co-ordination of our pandemic response across the MAT, making sure that we took into account every piece of guidance, and ensuring that the right measures were put in place. It was a very challenging time for us all, certainly in the early stages, as we worked out the best response to what was happening and got used to home-based working. Looking back, it has been quite a ride, but it has made us stronger, more confident professionals – and I think we feel ready for anything now.
The pandemic will have a lasting impact on the way I work in the future; I won't be working in the office full time for a start! The experience of the past year has proved that we can work just as effectively at home, although we will come into the office for face-to-face meetings when they are necessary.
Inspirations and challenges
I've drawn inspiration on what to do (and what not to do) from the many people I have had the honour of working with over the years. One was the late Sue Johnson, who was deputy director of education at Knowsley. She took me under her wing in the early stages of my career and taught me a few rights from wrongs. Diane Williams, a former finance manager at Knowsley who now sits on the WPAT members board, is another. She taught me that you could be totally committed to your work but still maintain a balance with other aspects of your life.
Our CEO, Louise Smith, is another inspirational figure. Louise reminds me in many ways of Sue Johnson. She's driven, insightful, and very focused on her role. Our business support teams are another huge source of inspiration. We're a close-knit group of people, and we learn from each other all of the time; every person takes pride in, and is passionate about, their contribution to our children and families, whether they are based in the central office or one of our schools. I feel honoured to work with such talented and professional people.
There are big challenges in a role like mine – that's what makes it enjoyable, in many ways. My attitude is that there is a solution to everything; you won't necessarily know what it is immediately, but there is always a solution. Everyone wants to do a good job, so I want to be there to help them to achieve that. My aim is that, as we grow, we increase the leadership capacity of our teams so that they have the freedom to lead on these solutions more and more.
As we continue to grow – we are at seven schools now and we are looking to expand into double figures over the coming years – there will be a point where I can't be involved in everything, so my next challenge is how to empower more people as we continue to scale up.
I've been in that situation before at Knowsley. About 18 months before I left the authority my team was transferred out of the education department into the corporate estates department. It was an opportunity to manage a large and growing team in an organised and controlled way. We achieved this by giving people the permission, the trust and the back up to lead their own areas.
Lessons learned
I've learned a whole book of lessons during my career; being open to every opportunity that comes along is probably the most important one for me. When I started as an apprentice at the local authority there was no way I could predict that I would end up in the role I have today. My career has developed in the way it has because I didn't close myself off to new opportunities, and I had managers who saw the potential in me and were prepared to give me the freedom to try things out.
I've tried to emulate that approach in this role, and I would urge other school business professionals to do the same. If it doesn't work out then we need to remember that we're not the NHS and that, thankfully, someone won't die. We can move on from it, learn from it, and try something else. It's the way we move forward and improve, and it's a principle that I'll carry with me for the rest of my career.
Nikki Edwards is COO at Warrington Primary Academy Trust (WPAT), which is made up of seven primary schools in Warrington and Widnes, Cheshire. WPAT's guiding principle is to deliver a first-class education through partnership, innovation, school improvement and accountability, and has developed a national reputation for excellent standards. wpat.warrington.sch.uk