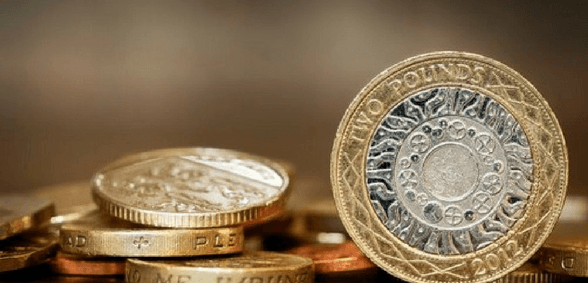 CREDIT: This story was first seen in Tes
IPPR makes pre-budget call for government to restore pay to 2010-11 levels, Tes reports.
Lifting the cap on the pay of teachers and other public sector workers would cost the government less than previously thought, a thinktank has said.
The IPPR said a significant amount of any money used to lift the pay cap would be returned to the Treasury almost immediately in the form of higher tax receipts and lower welfare payments.
The finding comes ahead of next week's Budget and amid pressure on chancellor Philip Hammond to increase funding for schools and increase public pay above the current 1 per cent cap.
In September, education secretary Justine Greening told Tes that "competitive pay" was needed to attract and retain good teachers.
Today's report cites NASUWT findings from last year that a school teacher outside London who was on £36,624 in 2010-11 would have suffered a £2,800 real-terms pay cut by 2017-18.
This would rise to £3,794 if the public sector pay cap was retained until 2019-20.
The report says the cost of increasing public sector pay in line with CPI inflation over the next two years would be £5.8 billion.
But this falls to £3.5bn once higher receipts from income tax and National Insurance together with lower welfare payments are taken into account, the study finds.
It says higher spending in the economy would reduce the figure further – to £3.3bn by the end of the 2019-20 financial year.
The report says: "Crucially, the public sector workforce delivers value beyond its economic contribution in terms of consumption power in the economy: public goods such as policing, health and education are the foundations upon which private commerce is built.
"Recruiting and retaining a highly skilled and motivated workforce to deliver public services is therefore an important goal in and of itself."
The GMB union, which supported the research, said the findings proved that lifting the seven-year-long pay cap was affordable.
Rehana Azam, GMB national officer, said: "The last objection to providing decent pay rises was affordability but this research shows that almost half that cost would be returned to taxpayers and could be reinvested in public services.
"Recruitment and retention problems are impairing public services for everyone as staff are pushed to breaking point. The public sector pay pinch is hurting but it isn't working."


The report sets out three principles "to guide government and pay review bodies in lifting the public sector pay cap":
1. Over a medium-term horizon, the government should budget to restore pay to its real terms level of 2010-11, the year prior to the formal pay freeze coming into effect. This process should be gradual, and responsive to the macro trends in the economy. As a minimum, the government should commit to supporting a new 'double lock' for public sector pay. This would guarantee funds for public sector pay to rise by either CPI or private sector earnings, whichever is highest.
2. Until 2010-11 pay levels are restored, pay review bodies, public sector employers and trade unions should consider recommending additional uplifts in pay on top of the double lock.
3. All increases in public sector pay for years in the current spending review period should be paid for with additional funding outside current public service budgets. 

Don't forget to follow us on
Twitter, like us on
Facebook, or connect with us on
LinkedIn!