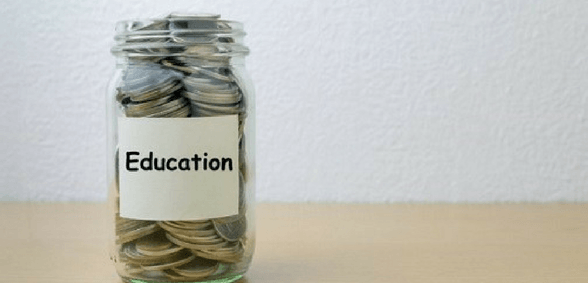 The NEU, NAHT and ASCL are simultaneously consulting members on what steps to take following the disappointing Budget announcement
Following the government's controversial response to school funding in last week's Budget announcement, three education unions are taking the unprecedented step of simultaneously consulting with their respective members on what steps to take next.
The National Education Union (NEU), the National Association of Head Teachers (NAHT) and the Association of School and College Leaders (ASCL) will be seeking views on how best to take forward the campaign for improved funding ahead of next year's comprehensive spending review.
The three unions were dismayed by the wording of Philip Hammond's promise to hand a £400m "bonus" to schools, stating that they could use it to "buy the little extras they need."
Ahead of the Budget, unions set out six tests of what schools and colleges needed to see, none of which were met by the Budget announcement. They are now concerned that the funding crisis is putting educational standards at risk and are determined to act on behalf of children and young people to persuade the government that more investment is needed urgently.
Geoff Barton, general secretary of ASCL, said: "So much is contingent upon a properly funded education service – the life chances of young people, the economic and social welfare of the nation, and the goal of greater social mobility.
"All of this is being put in jeopardy by the government's continued failure to provide sufficient funding for schools and colleges. We need to invest in the talents and skills of our young people now if we are to make a success of the new world that faces us post Brexit."
Mary Bousted, joint general secretary of the NEU, added: "Enough is enough. Schools are being failed by a chancellor with a tin ear to the desperate situation they find themselves in. Teachers are being failed by a chancellor who refuses to fully implement the recommendations of the STRB on pay.
"Parents are being failed by a chancellor who refuses to see the damage that persistent real-terms funding cuts are having on their children's education."
Kevin Courtney, joint general secretary of the NEU, commented: "In spite of the 750,000 votes which 'flipped' because of school cuts at the 2017 general election, it is incredible that Philip Hammond still does not get it. Schools have a £2bn shortfall in funding a year – which is set to get worse. Capital funding has been cut by a third.
"A one-off payment for 'little extras' will do nothing to address the cuts faced by schools or the growing teacher recruitment and retention crisis."
Paul Whiteman, general secretary of NAHT, said: "On one hand, Philip Hammond acknowledged that school budgets are under pressure, that schools are expected to do more and that these new demands cost more than ever. But on the other he has failed to find any new money to help.
"Schools and young people are definitely much too far down the government's list of priorities, and for them, austerity is most certainly not over. We will be taking all appropriate action to influence the content of the spending review in the spring. And we must be clear; only new money from the treasury will solve the school funding crisis."
Don't forget to follow us on Twitter, like us on Facebook, or connect with us on LinkedIn!