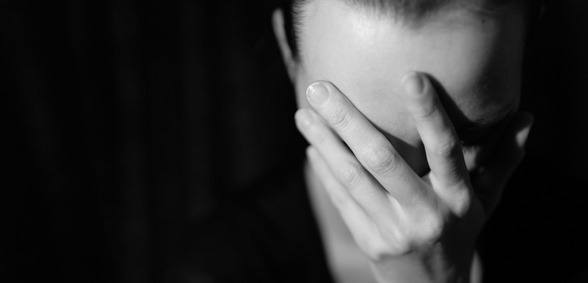 CREDIT: This story was first seen in TES
More than half have considered quitting because of pressures – and one teacher 'broke down' in front of her class because of workload, TES reports.
Three-quarters of school staff say work has caused them health problems – and more than half have considered quitting in the past two years because of the pressures, a survey shows.
Among those who have considered leaving the education sector (53%), approximately three-quarters cited volume of workload and poor work-life balance as reasons.
The YouGov research, commissioned for charity Education Support Partnership, comes after the government spending watchdog the National Audit Office (NAO) found that more than two-thirds of school leaders see workload as a barrier to teacher retention.
The survey, of 1,250 school staff, also revealed that nearly a third (29%) of school staff say that their job has made them feel stressed most or all of the time in the past few weeks – and nearly half (45%) say they don't achieve the right balance between their home and work lives.
It also reveals that the vast majority (75%) have experienced psychological, physical or behavioural symptoms because of work in the last two years. For example:
Almost a fifth (19%) have experienced panic attacks
More than half (56%) had suffered from insomnia and difficulties sleeping
Two fifths (41%) had experienced difficulty concentrating
Of those who experienced physical and mental health problems because of work, almost half say their work performance (49 per cent) suffered and their personal relationships (47%) suffered.
Laura, a primary school teacher, said: "Since having my two children I was finding that I was working for at least 10 hours at the weekend and most evenings too and still not getting all my work done.
"After a weekend away with my best friend I thought I would come back refreshed and reinvigorated. However, it was the start of a week of panic attacks and desperation."
And the poll shows that more than a quarter (28%) say they had to take time off work. Of these, more than half (52%) were off for more than a month during the academic year.
Victoria, a head of department in a secondary school who was on the verge of leaving the profession, said: "The workload was relentless and despite asking for support to look at where I could cut it down, I received no guidance. I became exhausted and as a result broke down in front of my class.
"After the Easter holiday, I stepped into the classroom and knew I couldn't be there. I went to find someone to speak to and just broke down in tears."
The survey reveals that the proportion of staff and school leaders who said they didn't feel confident disclosing such problems to employers was significantly higher than among the workforce as a whole (64 per cent of educational professionals as opposed to 44%overall).
Julian Stanley, chief executive of the Education Support Partnership, said: "Every day we support education professionals who are suffering the consequences of many factors causing severe pressure: budget cuts; fewer staff, bigger class sizes and localised recruitment and retention difficulties in some areas are adding to workload and increasing stress levels.
"Outside school, many are suffering financially. The housing crisis means growing numbers cannot pay their mortgage or rent, others have problems paying household bills.
"We are now seeing the impact of this perfect storm on many teacher's mental health and wellbeing. This is a far-reaching crisis which needs comprehensive action
He added: "If we are to keep our latest generation of talented teachers and education leaders we must ensure they have what they need to stay healthy. To perform at their best, we must work collaboratively; government, the DfE, Ofsted and schools, to find lasting solutions."
Don't forget to follow us on Twitter, like us on Facebook, or connect with us on LinkedIn!