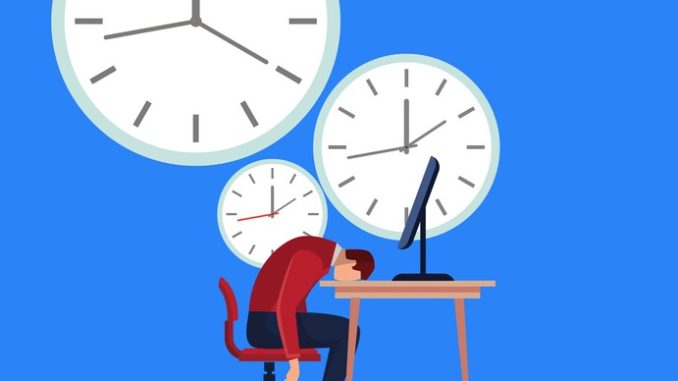 The variation of the role, and the never-ending to-do list, often means SBMs are still stuck at school after hours doing overtime. As the workload grows, and budgets get tighter, SBMs can often feel like they are under constant pressure to stay later to try and battle through their tasks. But what are the legal ramifications of working too much?
The Smarter Procurement white paper which Education Executive produced in partnership with GLS found that 84% of SBMs work extra hours after school, with 17% regularly working on weekends too. These high figures are unlikely to come as a surprise to the majority of SBMs who understand, all too well, how demanding and time-consuming the role can be.
The negative impact of overtime on wellbeing and mental health is well-documented. Not only can working too much negatively affect your health, it can also harm your career too as it often stagnates productivity.
Unlike the impact of overtime on wellbeing, the legal implications of working too much overtime might not be as widely-known. The citizens advice website gives an overview of the law surrounding overtime and provides three simple steps to calculate whether you are doing too much of it:
check if the 48-hour maximum working time limit applies to you;
check what activities you should count as working time;
calculate your average weekly working hours.
Check if the 48-hour working time limit applies to you
Your employer can't make you work more than 48 hours a week, on average. It doesn't matter what your contract says, or even if you don't have a written contract. If you want to work more than 48 hours a week, you can sign an agreement to opt out of the maximum weekly working time limit but it's your decision – your employer can't make you opt out.
Check what counts towards your 48-hour limit
You should include any time you spend on work you've agreed to do for your employer and leave out any time you've taken off work and rest breaks when no work is done.
Calculate your working hours
If you work the same hours each week, and haven't taken any time off in the last 17 weeks, add your overtime to your contractual hours. If the total is over 48, you're working more than the legal limit.
If you're working too many hours
You might feel you're working too many hours if you're:
having mental or physical health problems because of overwork;
working more than the legal limit of 48 hours a week;
working more overtime than it says in your contract, or more than you think is fair;
being asked to do more than it's realistic to achieve in your normal working hours.
If you're working too many hours, there are several ways you might be able to reduce them. For example, you can:
make a request for flexible working hours;
suggest different ways of reducing your workload;
ask your employer for time off in lieu;
take formal action if you think they're being unfair.
Although it may feel like you don't have any other option but to work overtime, if you're working more than 48 hours a week it may be advisable to consider the options above as you would be doing more than the legal working limit. Continuously working overtime is also likely to do more harm than good in the long-run, so next time you are spending every evening in school, and using your weekends to work, just remember it may be counter-productive and not legally sound.
The Priory Group suggest a few small changes at work that can make all the difference:
Make sure that you take regular breaks.
Have lunch away from the desk.
Limit caffeine intake.
Practise meditation or take regular exercise at the start of the day.
Learn the power of saying 'No'.
Don't forget to follow us on Twitter, like us on Facebook, or connect with us on LinkedIn!