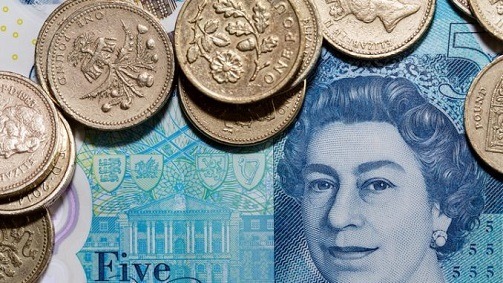 CREDIT: This story was first seen on BBC News
The Conservatives have promised an extra £1bn per year to tackle school funding shortages in England in their election manifesto, BBC News reports.
This will mostly be funded with £650m per year from stopping free lunches currently offered to all infant pupils.
But there are plans to introduce a free breakfast for all primary pupils.
Labour and Liberal Democrats have also promised extra funding, after warnings from headteachers of a worsening school funding crisis.
The Conservatives' plans would allow controversial changes to the schools funding formula to be introduced without any individual schools losing out – which has been estimated as requiring about £350m per year.
Pupil premium payments, providing extra support for disadvantaged pupils, will be protected.
Free lunches
The move on school funding follows a campaign by headteachers over cash shortages – with the National Audit Office saying that schools faced a £3bn funding gap.
Head teachers' leaders accused the Conservatives of "sleight of hand" over the funding proposals – saying that what is being offered is not enough to "counteract the rising costs which are hitting schools".
Conservative education manifesto plans
£1bn extra for schools in England, mostly funded by ending free meals for all infants
Remove the ban on grammars and review admissions policies
Teachers would not have to pay back tuition fees while they stayed in teaching
Maths specialist school in every big city
More academies sponsored by universities and independent schools
More faith schools
Universities to be supported in setting up investment funds for spin-offs from research
The additional funding will mostly be drawn from scrapping free hot lunches for all infant pupils, a policy introduced by the coalition government as a way of improving health, and used by about two million children.
There had been a budget of about £1bn to launch the free meals in 2014 – including the cost of installing kitchens.
School meals for these infant pupils will be means tested again, under the Conservative proposals, with those eligible not having to pay.
But there will be a free breakfast for primary pupils, expected to cost about £60m.
Labour has proposed that all pupils in primary school should have a free meal – to be funded by adding VAT to private school fees.
Funding claims
The rest of the extra school funding, proposed in the Conservative manifesto, will be drawn from savings elsewhere.
Changes at the Student Loans Company, which arranges university loans and repayments, are meant to save £200m; a further £160m will be saved by "departmental efficiencies" and £10m from the levy on sugary drinks.
"We have protected and increased school funding to the highest level on record but we accept there is more we can do," said a Conservative spokesman.
"This extra money means no child will lose out."
But Lib Dem education spokeswoman Sarah Olney said: "Margaret Thatcher was know as the 'milk snatcher'. Theresa May will go down as the lunch snatcher."
The Conservative proposals, on top of existing planned budget increases, would mean that by 2021-22 the core schools budget would have risen by £4bn.
Labour has pledged to invest more than £20bn in schools in England by 2022, as part of a package of education pledges, saying it would protect real terms schools funding and cut class sizes for five, six and seven-year olds.
The Lib Dems have proposed spending £7bn over the same period to protect per pupil spending.
Don't forget to follow us on Twitter, like us on Facebook, or connect with us on LinkedIn!