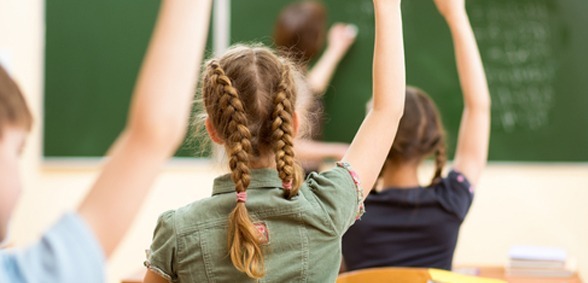 CREDIT: This story was first seen in TES
Education secretary Justine Greening has faced a barrage of questions from her fellow conservative MPs over the budget pressures faced by schools, TES reports.
During a parliamentary debate on school funding, one Tory MP called for a "radical overhaul" of the national funding formula set to be introduced from 2018-19.
Geoffrey Clifton-Brown, MP for the Cotswolds, said that his local education authority was already one of the lowest funded, but schools would be even worse-off under the formula – with two thirds due to receive a funding cut and a third set to see their budgets increase by no more than 0.3%.
He said: "This situation will undoubtedly lead to teacher losses and probably school closures."
He asked Ms Greening if she would take a "radical look" at the plans set out in the government's consultation on the formula, which he said "needs a radical overhauling".
Ms Greening said the consultation would run until March 22 and that the government wanted school governors, schools, parents and local authorities to take part.
Another Tory MP, Nick Herbert, said he supported the formula but asked how it could be right that primary schools in his Arundel and South Downs constituency – based in the "worst-funded shire authority" – would "lose out" under the plans.
And Tory MP for Kensington, Victoria Borwick, highlighted the "negative effect on schools in London, some of which are facing intolerable pressures". Although the formula takes into account the high costs faced by London schools, they will receive less deprivation-related funding.
Ms Greening said that the deprivation data currently being used to allocate funding was out of date. For example, in 2005, 28% of pupils in London were eligible for free school meals, but that percentage has now fallen to 17%, she highlighted.
She said: "It's important that we have a consistent amount of investment for children in deprived communities…spread fairly and with up to date information."
Education committee chairman Neil Carmichael said there were three parts of the formula that he wanted the government to address. Firstly, he said: "We need to effectively lift the baseline." Alongside this, there was a need to "look at the deprivation block in line with the pupil premium".
The impact of the formula on small schools, and the definition of a "small school" also needed to be looked at, he said.
Thirdly, he wanted the government to look at the "three per cent floor" – the maximum amount that schools could lose under the formula over two years, in order to help areas that have been historically under-funded.
The opposition day debate had been kicked off by shadow education secretary Angela Rayner, who asked why the government was breaking a manifesto pledge to protect school funding.
Ms Greening replied that per-pupil funding was being protected. She said: "We said we'd protect the core school budget in real terms and that's exactly what we're doing."
Last week, in two separate debates on school funding, MPs heard concerns from conservative MP Oliver Colvile that grammar schools would lose out under the formula.