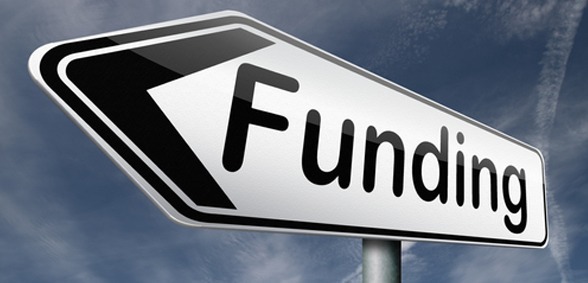 CREDIT: This story was first seen in TES
Conservative MPs have warned ministers they could not support current proposals to shake up school funding, as they outlined how their constituencies could lose out.
TES reports that Geoffrey Clifton-Brown said the "unfair" funding formula would hit pupils in rural schools.
His concern was echoed by Sir David Amess, who said he could not back the proposals as every school in his Southend West constituency would lose out.
The comments came as a Labour MP accused the government of presenting "alternative facts" about the funding formula, claiming it would hit some of the most deprived pupils rather than helping them.
Speaking this afternoon during education questions in the Commons, Sir David said: "While appreciating the challenge you face in finding the fairer funding, and appreciating also that this is a consultation period, do you realise that if these changes were to go ahead as they are suggested, that every single school in Southend loses out, and that is something I certainly cannot support."
Mr Clifton-Brown said schools in Gloucestershire had suffered from years of underfunding and the proposed formula would not make up the difference.
Addressing schools minister Nick Gibb, he said: "Will he look very carefully at the unfair proposals he has brought forward in the funding formula, because they double count such items as deprivation, low attainment and English as a first language, and it is not fair on rural schools."
It is the second time in a month that Tory MPs have used education questions to criticise their government's funding reforms.
Mr Gibb admitted some schools might lose funding under the plans, but said the proposals were still under consultation.
He added: "The government's proposals for funding reform to do seek to balance carefully the differing needs of rural and urban schools. Schools in the historically lowest funded areas would gain on average about 3.6% under the national funding formula.
"The new funding formula is designed to ensure that funding is properly matched to need using up-to-date data so that children who face entrenched barriers to their education receive the teaching and support that they need."
Cuts where help is most needed Labour MPs criticised the draft formula for cutting funding for schools in deprived areas where it was intended to help most.
Liz Kendall said: "Something has gone very badly wrong with the minister's plans. Will he look again and explain to me and the teachers in my constituency why the kids who need the help the most will lose out?"
Luciana Berger, MP for Liverpool Wavertree, said: "We seem to be, during this question session, dealing with some alternative facts. According to the details I have in front of me, Liverpool is set to lose £3.6 million from all its schools.
"Can the government please explain to us, and all the House, exactly what is going on here and why they seem to be presenting something very different to what in reality our schools are having to contend with?"
Education secretary Justine Greening said: "I think it is because we are using data that is accurate. I think we end up in a very straightforward place which is, number one, do we believe our children should be funded fairly during their time in school, wherever they are growing up in the country?
"Do we believe that data that drives funding for deprivation should be based on up-to-date data and the money in relation to deprivation should be based on up-to-date data?
"Now, if the party opposite wants an approach that is unfair…then I would be happy to see their submissions into the consultation."
The debate cames as London MPs prepared to meet tomorrow to consider the impact of the national funding formula on schools in the capital.
The All-Party Parliamentary Group (APPG) for London will hear from a panel of experts about how its schools stand to be affected by the national funding formula.
Speakers include David Simmonds, London Councils' Conservative lead on education, Sue Terpilowski, London policy chair of the Federation of Small Businesses, and Richard Slade, headteacher of Plumcroft Primary School in Greenwich.
According to an analysis by London Councils, 70% of London schools will lose funding when the formula is introduced – at least one school per parliamentary constituency.
Bob Neill MP, chair of the APPG for London, said: "It's important that MPs across London understand the impact that the national funding formula could have on our schools. Every London MP will have constituents that are affected.
"London Councils' figures suggest that 1,536 schools in London will see a reduction if the formula goes ahead, 70% of the total number of schools. This would have a disastrous impact on education standards in the capital."
Don't forget to follow us on Twitter, like us on Facebook, or connect with us on LinkedIn!