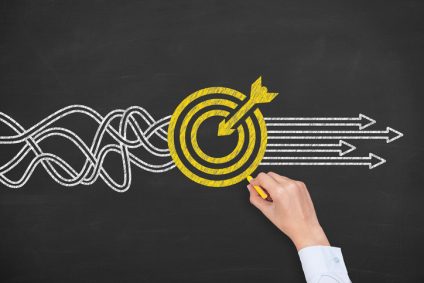 According to the NEU, the UK is off-track to achieving the Sustainable Development Goals in education and social justice
The National Education Union (NEU) has released Progress off-track, a new snapshot briefing indicating how England and the UK are performing with the sustainable development goals (SDGs) in relation to education and social justice.
The SDGs are a set of 17 goals and 169 targets agreed upon by world leaders in 2015, setting the course of development through to 2030.
The goals cover everything from quality education to eliminating hunger, and many topics in between. Two underpinning principles of the SDGs are that they apply across all countries globally, and promise to leave no-one behind.
This year presents a perfect opportunity to assess if this expected trajectory is coming to fruition. For the first time, the UK will be submitting a Voluntary National Review (VNR) of its progress on the SDGs at the United Nations' High-Level Political Forum (HLPF). The theme of this year's HLPF is Empowering people and ensuring inclusiveness and equality.
The NEU's briefing adopts a similar focus and provides a snapshot of the UK's progress on education and social justice and focusses particularly on targets related to SDGs 1 (no poverty), 2 (zero hunger), 4 (quality education), 8 (decent work), 10 (reduced inequalities) and 16 (peace, justice and strong institutions). Within these parameters, a clear narrative is formed that the Government is not living up to the promise of the SDGs and leaving no one behind.
Key concerns include:
• SDG: increased rates of poverty (in particular child poverty) and growth in rough sleeping;
• SDG2: increased use of foodbanks and little if any progression in relation to holiday hunger;
• SDG4: poor rates of literacy and numeracy, unambitious global citizenship education, a crisis in teacher recruitment and retention, and devastating funding cuts;
• SDG8: huge sixth-form funding cuts, real term income loss for people with disabilities, a stagnant gender pay gap in the teaching profession, and huge workloads for education professionals;
• SDG10: projected income growth for the richest and losses for the poorest, vast income inequality within academy chains, and stagnant social mobility; and
• SDG16: rising reports of hate crimes and continued discrimination against Black and minority ethnic teachers in schools.
In the four years since the adoption of the SDGs, progress on some of the key targets related to education and social justice are, according to the NEU, at best, stagnating – and, at worst, regressing.
To facilitate this change, the NEU recommends that government:
• Addresses, as a matter of urgency, all forms of poverty in the UK by critically evaluating the implications of Universal Credit (and acting accordingly), responding in full to the UN Special Rapporteur's recommendations on poverty in the UK, and abandoning the work-centric approach to poverty reduction;
• Adopts a proactive approach to child hunger, including holiday hunger, by working with teachers, trade unions, families, NGOs and community groups to develop a plan of action, while continuing to fight childhood obesity;
• Supports teachers and trade unions' demands to improve education, including delivering a more ambitious approach to SDG4.7, reversing all funding cuts to education, delivering a fully-funded 5% pay increase for all teachers, and widening the curriculum to focus on more than just testing;
• Increases funding for further education as a matter of urgency, and improves conditions for teachers to address the crisis of teacher workload and attrition;
• Takes action to reverse the worrying trends in inequality and tackle the growing economic inequality, while limiting the gaps in income of the highest and lowest earners in education; and
• Commits to engaging with individuals and communities affected by hate crime to better support their needs and tackle the issue.
Commenting on the briefing, Dr Mary Bousted, joint general secretary of the NEU, said:
"The SDGs are a global agenda that relate to all countries, and all people, equally. The government is once again failing to protect the poorest and most marginalised in the community as it continues to fail in terms of social justice.
"At the same time, the education system in England limps along, haemorrhaging teachers and suffering loss after loss in funding. In the world's fifth largest economy, this is incomprehensible and unacceptable.
Don't forget to follow us on Twitter, like us on Facebook, or connect with us on LinkedIn!