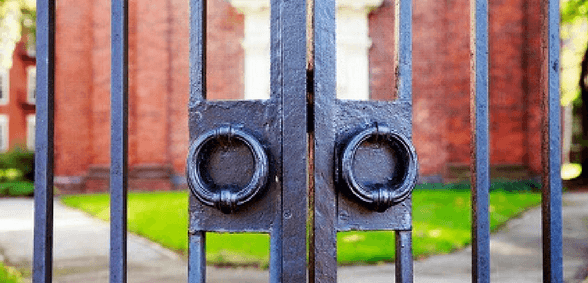 According to the Huffington Post, a London academy trust has been accused by a teachers' union of cheating its Ofsted inspection
Harris Primary Academy Philip Lane is a flagship academy trust; 10 additional highly-experienced staff were deployed there during an inspection earlier this year. It is believed by accusers that they were brought in to take the place of less experienced staff in order to make the school look more impressive.
The teachers' union has called for a more thorough investigation, as Harris Primary could see its Ofsted rating shift from 'good' to 'outstanding' – something the union believes is unfair.
The Harris Federation runs 47 schools in and around the London area, and has responded by stating that the allegations are false.
It also explained in its response that the additional staff in question were teaching consultants who have worked regularly at the school.
The federation took the opportunity to speak out against "campaigners who have spent most of the past decade objecting to the school's conversation to academy status."
It's not the first time this school has faced controversy; Harris Primary was recently censured for giving pupils too much support during their SATs. It was forced to annul English and maths results, leaving parents furious as their children entered secondary school without two vital exam results.
In letters seen by HuffPost UK, Haringey NEU branch secretary, Ed Harlow, called on Ofsted to investigate "deliberate, premeditated structural cheating of the Ofsted process."
He told HuffPost UK: "If I'm a headteacher in a single academy trust or a local authority school, I can't have 10 people turn up and remark all the books, tidy the school up and ensure that all my weakest teachers are out of the classroom on the day of the Ofsted inspection.
"That's not an option that's open to anybody other than the very biggest academy chains and Harris in particular. So that skews the system in favour of the big trusts."
The NEU has written to Ofsted twice this year demanding that the watchdog look further into Harris Primary.
Ofsted told HuffPost it was confident in the inspection result for Harris Primary Academy Philip Lane. A spokesperson said:
"The inspector who visited this school took the NEU's concerns into account when she wrote her inspection report.
"Ofsted short inspections are based on evidence of a school's performance over time, not solely on what was seen on the day of the inspection.
"By law, the Department for Education is responsible for whistleblowing about schools.
"As stated in our latest published report on this school, we will undertake a full inspection within two years."
Don't forget to follow us on Twitter, like us on Facebook, or connect with us on LinkedIn!