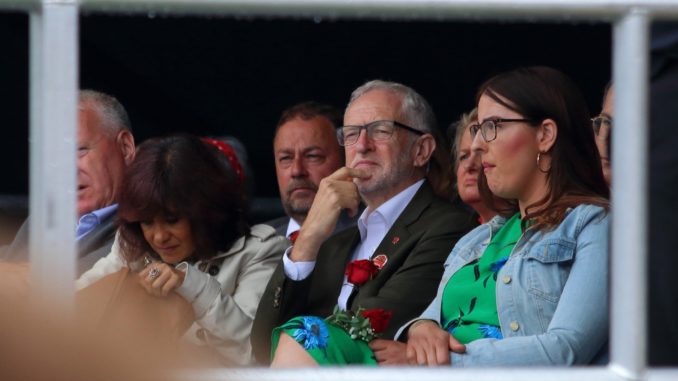 The National Education Union and the Association of School and College leaders have commented on Labour's plans for education if they were to be elected
Under Labour plans, every adult will be entitled to six years of free study as part of a wider cradle-to-grave national education service. Under Labour's proposals, any adult without A-level or equivalent qualifications would be able to study for them for free at college, with maintenance grants available for those on low incomes.
The six-year free entitlement will also cover undergraduate degrees, higher national certificates, foundation degrees and diplomas of higher education in areas including engineering technicians, nursing associates and professional accounting technicians.
Labour also says it would cut class sizes for all five, six and seven-year olds, scrap national SATs tests for the youngest children in key stage 1 and 2 and provide free school meals to all primary school children. The party's pledge to scrap university tuition fees still stands and it wants to restore the education maintenance allowance for sixth-form students and university maintenance grants.
Commenting on Labour plans, Dr Mary Bousted, joint general secretary of the National Education Union, said:
"The NEU agrees that we need to address how education gives adults and young people the skills and knowledge needed for the modern world.
"The removal of education maintenance allowances for 16-18-year-olds, university tuition fees that are among the highest in the world, and the ending of student maintenance grants, have denied many the opportunity to study for post-16 qualifications, and engage with further and higher education.
"We know that following years of devastating funding cuts to Further Education there is a huge lack of adult education provision in many areas of the country. FE is the main provider for non-university adult learners, including SEND young adults, ESOL for adults of all ages and adult returners, who come into FE to improve their English, maths and digital skills as well as to learn vocational skills.
"The current offer for students in secondary education and beyond is narrow and too focused on knowledge that is easy to test.
"Whilst knowledge is important, the wider skills that the OECD and businesses report we will need for the future are being restricted by current Government policy, particularly around the EBacc accountability measure, massive funding cuts to schools and colleges, and pressure built up by other accountability measures in the form of league tables and Ofsted.
"Education should foster creative thinking, develop communication skills and the ability to work with others. The next government and any future curriculum should look to address this.
"Learning should be a right for all, not a privilege for a few. Introducing free education at all stages of life – from the early years through to lifelong learning – is the right thing to do both for the rights of individuals and to reskill the economy to meet the challenges that lie ahead, particularly those posed by the climate emergency."
Geoff Barton, general secretary of the Association of School and College Leaders, said:
"These proposals are ambitious and involve a significant increase in spending. Given the scale of what Labour is proposing, it is unlikely that it would be able to achieve all these objectives immediately, and it needs to be clear about its priorities. Our view is that it should target this spending first of all on helping those who most need help.
"We therefore strongly back the provision of 30 hours of free childcare for all two to four-year-olds, and opening 1,000 new Sure Start centres. The evidence is clear that educational gaps between children begin at an early stage, and this extra level of investment would be money well spent in improving outcomes for the most vulnerable young people in society. And we also strongly support the restoration of university maintenance grants and the educational maintenance allowance for sixth form students because these measures are pivotal in improving access to education for young people from the most disadvantaged backgrounds. Another priority should be the establishment of a national careers advice service because high-quality, independent guidance particularly benefits those who face the greatest challenges.
"The vision of lifelong learning described by Labour is laudable, and in keeping with a society in which we must be able to adapt our skills to the fast-changing demands of the digital age. It would clearly require a great deal of planning and resourcing to ensure that there is sufficient capacity but we are in a strong position to deliver this ambition building on the existing expertise in our colleges and universities."
Don't forget to follow us on Twitter, like us on Facebook, or connect with us on LinkedIn!