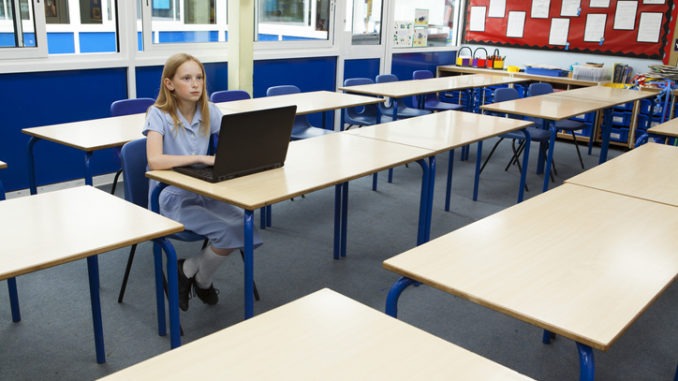 The Association of School and College Leaders and the National Education Union have commented on figures released by the government which show school attendance rates
Commenting on the school attendance figures, Geoff Barton, general secretary of the Association of School and College Leaders, said: "These figures show that the number of pupils in attendance has fallen slightly compared to the same point in the week before, while the number of schools that were not fully open due to COVID-related reasons rose from one per cent to four per cent.
"Under the circumstances of rising infection rates in the community, and severe problems with the COVID testing system, that is not at all surprising. Frankly, it is a great relief that the situation is not a lot worse.
"Schools are working incredibly hard to manage this very difficult situation, and leaders tell us that there is often little time left in the day for anything other than dealing with symptomatic or positive cases, and navigating the complexities of the public health system.
"This intensity will be hard to sustain over many weeks and months and action is needed to better support schools.
"The COVID testing system hasn't been adequate and capacity has to improve so that tests can be obtained quickly. And, across society, we have a responsibility individually to behave in a way that reduces the risk of transmission and brings the infection rate down.
"This will help to keep schools open and minimise disruption to children's education in what is clearly going to be a long, hard winter. We all need to do our bit."
Kevin Courtney, joint general secretary of the National Education Union, said:  "It is clear from the latest statistics that the government is failing in its duty to reduce the infection rate and to provide pupils and teachers with tests in a timely fashion. This is eroding trust among parents, and it will be an uphill struggle for it to be regained. 
"To ensure that as many pupils as possible attend school, the government has to recognise that parents remain anxious about sending their children to school. The government must make serious efforts to ensure buildings are as COVID-secure as possible to prevent partial or full closures, of which there are already 1,000. 
"There are major steps which the government could and should take right away. Schools need additional funding to rent more space to enable social distancing and to replace badly ventilated rooms. Schools need more funds to employ extra teachers to take smaller classes. Schools need more funding to hire more cleaning staff. But even with these measures there are parts of the country where it will be hard to convince parents that schools are COVID-secure because of the high rates of local infection."