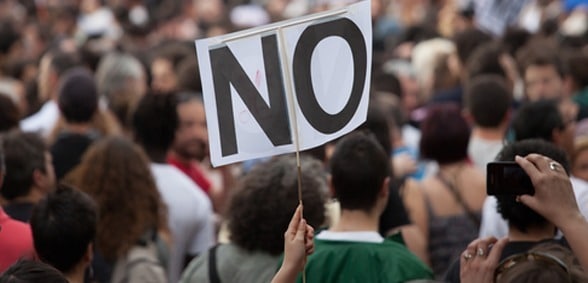 CREDIT: This story was first seen in TES
Eight unions have written to a Multi-Academy Trust warning of "possible action" if it goes ahead with plans to axe support staff, TES reports.
The David Ross Educational Trust (DRET), which runs schools in the East Midlands and Yorkshire and Humberside, has been issued with a "final warning" from the unions after the failure to reach an agreement over proposed cuts.
Talks will now take place at conciliation service Acas.
According to unions, the chain is proposing to cut nearly £1 million from school budgets and up to 40 jobs across its 32 primary and secondary schools.
The eight unions involved are Unison, GMB, Unite, the Association of School and College Leaders (ASCL), NAHT, NASUWT, the NUT and the ATL. They have written to the chain's founder, David Ross, urging him to put the planned cuts on hold.
According to the unions, the trust has already increased the amount it charges schools to provide central services such as payroll and IT.
Unison's head of education, Jon Richards, said: "Academies were meant to give schools more control, yet across the DRET chain, headteachers, parents and staff have been misled.
"Vital jobs will be lost, extra work created, pupils disrupted and overworked staff put under even greater pressure."
Kevin Courtney, general secretary of the NUT, said: "It's essential the academy trust does not go ahead with its proposal but opens up constructive talks with unions at the earliest possible opportunity."
Geoff Barton, ASCL's general secretary, said the unions had "no alternative to issue this formal written warning" in response to "unacceptable decisions and inadequate communication emanating from the DRET".
Russell Hobby, general secretary of NAHT, said his members were "concerned about the detrimental impact these proposals could have for both safeguarding and health and safety in the schools in this trust".
In a statement DRET said: "The Trust has been developing proposals to look at how we can better use the expertise of our administration staff to enhance classroom learning across our network.
"The education sector as a whole is facing financial pressures, so it is right that we utilise the skills of staff  to ensure that our students continue to make significant progress and our academies get positively recognised by Ofsted.
"We have engaged with the Unions for a very significant period of time over these plans. Up until recently, this relationship has been productive and positive, and we are surprised that they have chosen to adopt a different approach over recent weeks.
"The Trust has already contacted ACAS to try and resolve the issues that the Unions are raising, and we look forward to meeting  Union and ACAS representatives at the earliest opportunity.
"We want to stress that from our extensive consultation with staff, the majority have been very understanding, and appreciate that our desire to improve education outcomes are at the heart of the proposals. They also see that there will be the opportunity for talented staff to take on positions with greater pay and responsibility."
Don't forget to follow us on Twitter, like us on Facebook, or connect with us on LinkedIn!