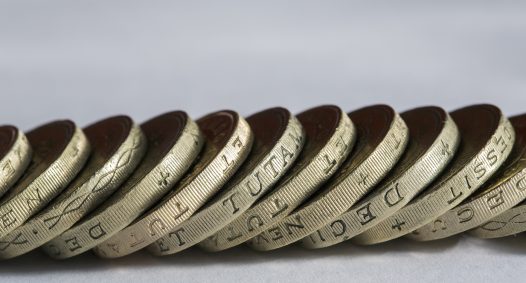 CREDIT: This story was first seen in the PSE
Four unions have demanded parliamentary candidates to pledge to opposing school funding cuts that are expected to rise to £3bn a year by 2020, the PSE reports.
The National Union of Teachers, the Association of Teachers and Lecturers, the National Association of Head Teachers and the GMB have joined forced to ask politicians running for office to address the current funding crisis facing education in the UK.
And the unions have also updated the Schools Cuts website so that voters can email their local candidate and ask them to oppose cuts to struggling schools.
Currently, the national average for cuts is around £470 per pupil, and the unions have warned this lack of funding is likely to deepen over the next three years.
In January, the NAHT warned that school budgets were now edging closer to "breaking point" as a fifth of schools found themselves in deficit.
Russell Hobby, general secretary of the NAHT, stated: "The government expects schools to make £3bn of savings by 2020.
"These reductions put the stability of the whole education system at risk, and we call on all political parties to commit to addressing this shortfall."
And Kevin Courtney, general secretary of the NUT, said: "Parents, pupils and teachers are seeing the devastating effects of under-funding and the largest school cuts for a generation. No one ever voted for this."
Courtney added that funding could not be fair until it was sufficient, and that taking £3bn away from schools per year was only going to lead to more inequality.
"Every candidate in every constituency needs to be aware of these figures," he explained. "The NUT is calling on all parties to invest in our children and commit to reversing these cuts."
Mary Bousted, general secretary of the ATL, argued that schools were already struggling to make ends meet and being forced to cut subjects, staff and support for vulnerable children and also ask parents for money.
"This is only going to get worse with the extent of the cuts schools face by 2020," she explained. "We urge all parliamentary candidates to pledge to invest properly in education and not divert funding to expensive free schools or selective education which only benefit a small minority of children."
And Tim Roache, general secretary of the GMB, said: "The hard work of school support staff is being undermined by devastating cuts that will see 99% of schools the length and breadth of the country lose out.
"We need to see these cuts to pupil support reversed and a genuine commitment to fund our future."
Don't forget to follow us on Twitter, like us on Facebook, or connect with us on LinkedIn!