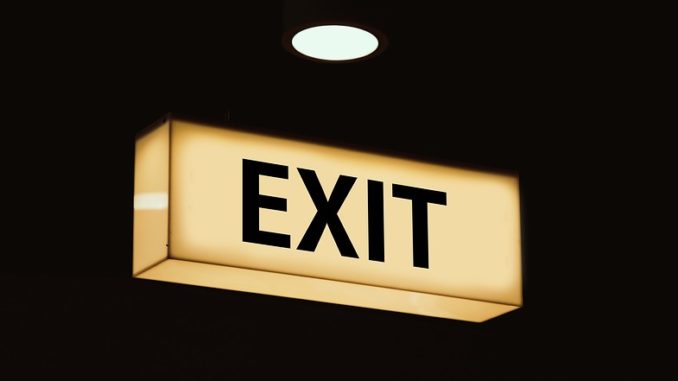 Researchers from the Education Policy Institute (EPI) found one in 10 pupils who sat their GCSEs in 2017 experienced an "unexplained exit" at some point during their secondary school career
Research into "off-rolling" from schools in England has found the scale of the problem may be worse than previously thought, with over 61,000 pupils removed from the rolls without explanation.
The overwhelming majority of those affected were from the most vulnerable groups, including SEND children, those receiving free school meals or those in the care of the local authority.
According to the EPI, while a proportion of those unexplained exits will be legitimate decisions made in the interests of the child, others are the result of schools – under pressure from government and amid increased scrutiny of league tables – deliberately gaming the system by offloading challenging students to boost GCSE results.
Commenting on the EPI's report, Geoff Barton, general secretary of the Association of School and College Leaders, said:
"This research shows that we need to better understand why a number of pupils leave their schools for reasons which are not immediately apparent.
"But it acknowledges that it is not possible to tell which cases of 'unexplained exit' are more or less in the interest of the child and that a proportion will be for legitimate reasons.
"It is right to use this analysis to ask questions but we would urge commentators not to jump to conclusions about particular trusts or local authorities or to try to score political points.
"What is clear is that we need a system of measuring school performance which rewards the inclusion of vulnerable pupils rather than the current system which effectively penalises schools with inclusive intakes because these pupils tend to make less progress than their peers.
"To their credit the vast majority of schools strive to be inclusive despite these pressures but it is perverse to have an accountability system which pulls in the opposite direction.
"We agree completely with the Education Policy Institute's recommendation that school performance measures and accountability need to take the vulnerability of the school's pupil intake into account."
Dr Mary Bousted, joint general secretary of the NEU, said:
"The National Education Union is pleased to sponsor this significant study which lays bare the facts of off-rolling. Sixty-nine thousand unexplained pupil exits from schools is a shocking figure and one which the Government needs to address. That pupils with complex needs are most likely to fall out of the school system shows that as a country we are failing our most vulnerable children.
"The reasons are complex, and providing guidance or policing schools will not solve the issue. Funding cuts to local authority support services and access to child mental health services are also making an impact on a school's ability to support children most in need.
"It calls for further investigation that large multi-academy trusts, many of whom have been lauded by Government for vastly improved results, have higher than average unexplained exits.
"The performance culture in schools, where high GCSE grades and Progress 8 scores are what counts, needs to change. We need a clearer vision of a school system which includes all children and young people, an accountability system which doesn't treat pupils with complex needs as an afterthought, and adequate funding which enables schools to meet pupils needs."
Don't forget to follow us on Twitter, like us on Facebook, or connect with us on LinkedIn!