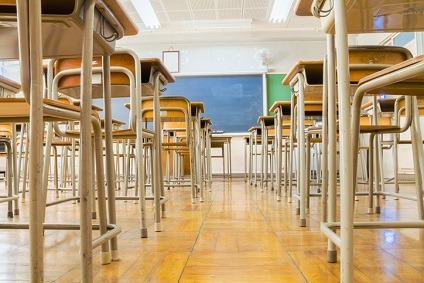 CREDIT: This story was first seen in the Leicester Mercury
Schools
in Leicester cannot afford to lose any more teaching assistants or administrative staff without risk to pupils, city union bosses have warned.
The
Leicester Mercury
reports that
Unison says at least six city primary and secondary
schools
have just embarked on cost-cutting reviews of their staff numbers to deal with budget pressures which could see posts cut.
Leicestershire Unison branch secretary Gary Garner said the staff affected were carrying out vital tasks within the schools which would otherwise have to be done by teachers drawn out of the classroom.
Unison recently completed a survey of 1,400 school administration staff and teaching assistants in the city.
Seven out of ten respondents said their duties included safeguarding such as making sure visitors to schools are safe on the premises.
Just over 41% carry out checks to ensure new
staff
do not have criminal records.
Mr Garner said cuts to these roles could result in a risk to pupils' safety.
More than half the surveyed staff said they administer medicines to pupils and six out of ten update medical records.
Half of the respondents said admin staff numbers at their schools had been cut in the past 12 months.
Three quarters of them said they had to work additional unpaid hours to make sure all their duties were covered.
Six per cent said they regularly worked eight extra hours a week without pay.
Mr Garner said the government needed to invest more in schools to prevent further cuts.
He said: "School office staff go above and beyond every single day and schools would struggle to manage without them.
"If their jobs go, everyone – heads, teachers, pupils and parents – would notice the difference.
"These employees play a vital role keeping children safe, reassuring parents and ensuring the smooth and cost-effective running of schools.
"Without them, already overstretched teachers and
teaching
assistants could be pulled out of classrooms.
"Cutbacks in education funding are having a devastating impact on children's education.
"With money so tight, schools are having to slash the amount they spend on books, tablets and computers, and go cap in hand to parents.
"Instead of starving schools of funds, the government should invest in education and ensure children get the start they deserve in life."
One in ten of the surveyed staff also said they were unable to survive on their
school
salaries so have taken second jobs.
Before last week's election, the Mercury ran a survey of readers on what they felt the most important issues were.
Locally maintaining or improving school budgets was the second most important issue behind saving the Glenfield Heart Unit from closure.
Don't forget to follow us on
Twitter, like us on
Facebook, or connect with us on
LinkedIn!