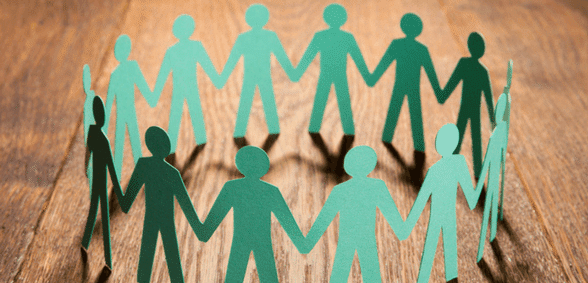 Actor David Harewood has backed alumni networks in Birmingham state schools, supporting a programme run by education charity Future First. The scheme seeks to transform opportunities and provide students with mentors, role models, work experience and to broaden their job horizons
Former state students in Birmingham are to help transform current students' opportunities and give them a better start in life by going back to their old schools in an initiative to build an alumni network in schools and colleges in the city.
The programme, run by the education charity Future First, has been backed by the Birmingham-born actor David Harewood, who went to Washwood Heath Academy in Burney Lane, Stechford.
The school is one of a thousand state schools and colleges across Britain which have worked with Future First to encourage more schools to see alumni as a valuable resource in broadening the job horizons of the current generation and preparing them to navigate the transition from school to work. Private schools and universities have long seen the value of keeping alumni in close contact after they have left.
More than 226,000 former students, nationwide, have already signed up to stay connected with their old schools. They're motivating young people as career and education role models, mentors, work experience providers, governors and fundraisers by volunteering at assemblies and workshops designed to broaden young people's job horizons and help them achieve a career of their choice, regardless of their background.
David, whose film and TV career includes the TV series Homeland and The Night Manager, said, "It's difficult for young people to understand the skills needed in the world of work unless they meet people in interesting careers. I was very fortunate, because I achieved the career I wanted, but not everyone has that opportunity. Future First can help give young people in Birmingham that chance, whatever their background. I'd urge everyone to broaden young people's job horizons by signing up to Future First's network."
"Students cannot be what they cannot see," says Matt Lent, chief executive officer of Future First. "It is vital to open their eyes to opportunities beyond their own world and show them the range of jobs available. Alumni help schools to do this by acting as relatable positive role models. If a student sees that someone who has the same background has gone on to achieve success, they are far more likely to think they can too."
Future First works in six Birmingham schools, Ninestiles An Academy, Greenwood Academy, Turves Green Girls' School, Sutton Coldfield Grammar School for Girls, Kings Norton Girls' School as well as Washwood Heath Academy.

Future First is a leading national education charity with the vision that every state school and college should be supported by a thriving, engaged community of former students who help schools do more for current students.
Don't forget to follow us on 
Twitter, like us on
Facebook, or connect with us on
LinkedIn!