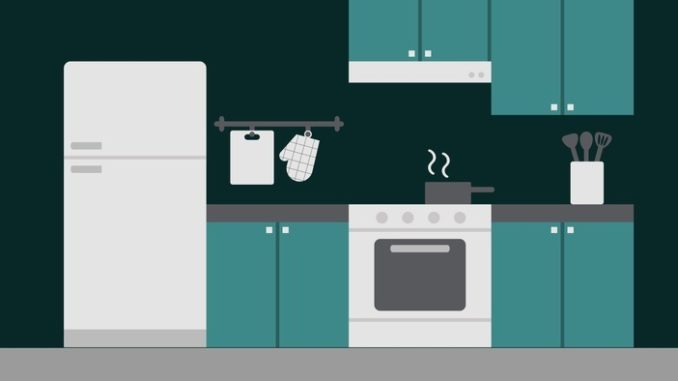 Updating your catering supplies can be a costly operation and, with so many options available, it can be hard to decide which one is best for you and your school. To help you make your decision we have compiled a quick guide explaining the positives and negatives of buying or leasing catering equipment
When updating your catering supplies the biggest dilemma often comes when deciding whether to buy new equipment outright or to lease it. Each one comes with its own pluses and minuses and weighing these up can help make the decision easier. We've made a simple list detailing the positives and negatives of each option which can be used as a basic guide to help you make your decision.
The benefits of leasing catering equipment can include:
Helping your cash flow: leasing your kitchen equipment will ensure you have what you need without majorly affecting cash reserves. Perhaps you need more space for freezing – a commercial freezer lease will allow you to acquire that quickly without having to invest the full sum upfront.
Being able to afford top-of-range catering equipment: you can lease the latest equipment to ensure the highest standard of food.
Spreading the cost of your catering lease through its working life – e.g. three-to-five years.
Ease of upgrades: by leasing catering equipment, you can upgrade at any time to ensure you have the best appliances at all times.
Leasing can also:
help you plan your budgets for the year;
give you the option of discussing flexible payments that can be tailored to your needs;
allow school devolved formula capital budgets to be directed to other projects;
avoid equipment obsolescence as it will be replaced regularly;
transfer the ownership risk to the leasing company.
The disadvantages of leasing or renting equipment can include:
Not being able to claim capital allowances on the leased assets if the lease period is less than five years (and, in some cases, less than seven years).
Having to put down a deposit or make some payments in advance.
It sometimes work out to be more expensive than if you buy the assets outright.
Being locked into inflexible medium or long-term agreements, which may be difficult to terminate.
The fact that leasing agreements can be more complex to manage than buying outright and may add to your administration.
Not being the outright owner of the equipment.
The benefits of buying catering equipment outright can include:
Fully owning the asset.
Not being tied into long-term agreements which may be difficult to end.
Paying less overall than you would through a lease or hire purchase agreement.
The disadvantages of buying catering equipment out-right can include:
Having to pay the full cost of the asset up front, which can affect your cashflow.
If you do not have good product knowledge and experience you could make an unwise choice and you may end up buying equipment you don't need.
Not being able to spread the cost to coincide with budget inflations and deflations.
Being entirely responsible for the maintenance and repair of the asset – which can be a risk if the equipment breaks down or needs replacing.
The fact that the value of the asset may depreciate over time and, eventually, be worth less than you paid for it.
Not being able to always have the most cutting edge, and up-to-date, equipment.
When updating your catering supplies taking a look through these lists should help you take into account all of the difference factors at play and will, hopefully, enable you to reach a decision more quickly. It's important to weigh up all the options, and take time over the decision, as catering equipment is often a considerable investment which you want to get right first time because, as we probably all know, mistakes in this area can be costly.
Don't forget to follow us on Twitter, like us on Facebook, or connect with us on LinkedIn!