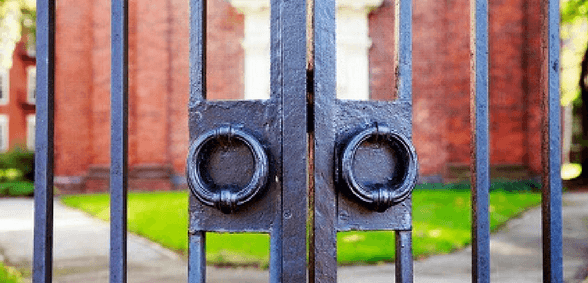 As reported by the Belfast Telegraph, the Education Authority has outlined plans to close down one campus of a Northern Ireland high school, prompting outrage from MLAs and locals
The future of a Northern Ireland school has come into question, angering MLAs.
The plan is to shut down Craigavon Senior High School's Lurgan campus and ferry pupils to Portadown each day.
MLAs from the DUP and UUP have spoken out about this prior to a consultation due to begin today.
The two campuses – Lurgan and Portadown – are seven miles apart. They teach 25% and 75% of the pupils at Craigavon respectively.
A recent Education Authority (EA) inspection shows that the school's performance at Key Stage 4 has seriously declined. Additionally, the performance in individual subjects is also below the national average.
The EA is recommending that the Lurgan campus is closed down.
DUP MLA, Carla Lockhart, told the Belfast Telegraph her party would not allow the people of Lurgan to be subjected to the EA's "unacceptable proposal".
"The Education Authority are recommending as their preferred option the closing of the Lurgan campus of the senior high school and bussing the young people to Portadown campus," she said.
"This will ultimately leave Lurgan bereft of a senior high school and relocated to a Portadown campus that is already at capacity.
"We utterly oppose this and see the detrimental effect this could have on children from the Lurgan area."
Norman Wilkinson, part of Education Equality for Lurgan, said parents are worried about the potential change. "They want to bus 200 kids out of south Lurgan to Portadown, taking the heart out of the community," he said.
"Instead of bussing the kids to Portadown into portable classrooms, they could use the grounds of Lurgan Junior High School (which) could take up to 1,800 children," he said.
"We've been working with the junior high school on plans for an 11-16 school, with selection at 14, but according to the EA this goes against the Dickson Plan."
The EA commented: "Craigavon Senior High School currently provides vitally important post-primary education services to the Craigavon area and currently operates across two campuses.
"EA is undertaking consultation on how future provision at Craigavon Senior High School will be shaped.
"The purpose of this consultation is to seek the views of those most directly involved at a local level and will begin on Monday, January 14.
"The consultation events will provide an opportunity to explore all of the facts and discuss the issues which will help shape future provision at Craigavon Senior High School."
Don't forget to follow us on Twitter, like us on Facebook, or connect with us on LinkedIn!