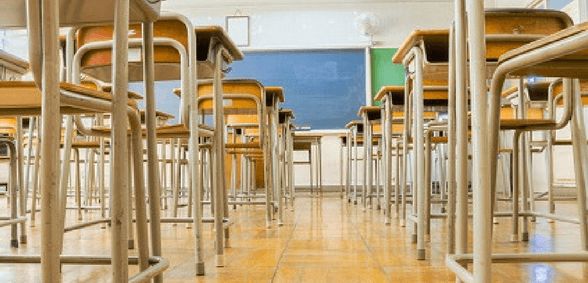 CREDIT: This story was first seen in BBC News
Supply teachers are having to take on extra jobs to make ends meet and many are considering quitting the profession, it has been claimed.
BBC News reports that campaigners say employing classroom cover through agencies has led to lower pay and poorer terms and conditions.
There are about 4,500 supply teachers in Wales, covering for sickness absence and professional development.
One leading agency denied taking an excessive cut and said it gave teachers "regular and consistent work".
Llyr Gruffydd AM, Plaid Cymru's education spokesman, said he had been approached "by a number of very demoralised supply teachers".
One could only find supply work in Denbighshire through an agency and this left her £115 a day pay reduced to £85.
"Another is considering giving up a job he's done for 18 years because of the drastic cut in pay and lack of any personal development or pension payments," he said.
Another supply teacher said after nearly 20 years he feels he will be forced to leave.
"What was wrong with the previous system whereby schools worked with supply staff directly and paid teachers properly without exploiting them? It was very simple and worked for decades."
The issue has been raised before in recent years but the campaign group Fair Deal for Supply Teachers is now organising a lobby outside the Assembly next Wednesday.
"Welsh supply teachers are fed up with delays, prevarication, inquiries and reports," said a spokesman.
Mr Gruffydd said it is two years since an Assembly committee recommended a more strategic all-Wales approach for supply teachers, based on Northern Ireland's system.
He wants a not-for-profit agency with more money going directly to teachers.
New Directions has a three-year contract until next summer as a preferred source of supply teachers for 22 councils, but more than 50 different agencies are operating.
Gary Williams, director of New Directions, which has 3,135 teachers on its books in Wales, said they provide regular, consistent work and a guaranteed payment scheme for up to 150 days a year.
He denied the agency took a 30-40% cut.
"We provide teachers with training and regular work. Why they have concerns about this system I don't know," said Mr Williams.
"We've been here for over 20 years and thousands of supply teachers have worked for agencies. We have head teachers now who worked for agencies back in the day."
The Welsh Government said school governors had the flexibility to decide how best to meet their staffing and supply needs.
"There is nothing to prevent schools from directly employing supply teachers," said a spokesman.
He said they were examining the findings of an independent taskforce and working closely with teachers and unions to develop proposals to implement the recommendations.
Don't forget to follow us on Twitter, like us on Facebook, or connect with us on LinkedIn!