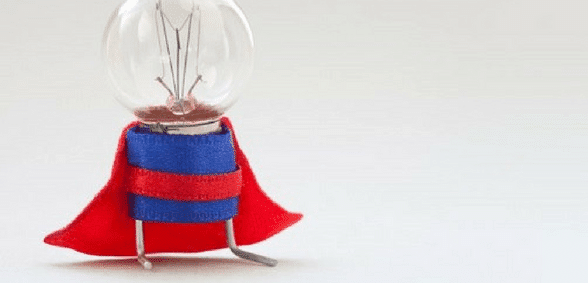 The feeling that there aren't enough minutes in the day is one which many readers will be familiar with. How do you ensure that you're working to live, rather than living to work? Marie Cahalane caught up with Lisa Bower, SBM at Rose Hill Primary School, Stockport, to find out
When speaking to SBMs you quickly gain an understanding of the passion they have for the job. After all, it's a role that encompasses so much; it's high risk and high gain when you consider the responsibilities SBMs assume and the impact that their work has on the outcomes of students and schools.
But this pressure is alleviated by a shared vision that runs through the school community – the core aspect of which is getting the best for students, something that SBM Lisa Bower is acutely aware of and something that she takes very seriously.
In times of change
This is a time of great upheaval in the education sector. The way schools and academies operate is changing and one effect this has had on the role of the SBM is increased accountability. "We're accountable for the budgets – in my school I have full responsibility for this. We're also more responsible for HR, and there are a lot more HR issues now than in the past. Then, next year, general data protection regulations will add a whole new level of accountability, which will inevitably fall at the business manager's door," Lisa says.
Thoughts on the present and the future
Financial uncertainty is an issue that has been raised by school leaders, school unions, parents and the general public throughout 2017. While some progress has been made – a national funding formula set out, along with some additional (if reallocated) funding promised, for example – it remains difficult to budget for the future. This is one of the biggest challenges faced by SBMs – the not knowing.
"If you know that your budget is going to be cut in five years' times, and by how much, you can plan for that. The difficulty is just not knowing because the parameters are always changing," Lisa explains. "In my school – which, with 560 students, is quite large – we have received a great deal of money for PE funding but I don't know how long it will last, or if it will be stopped in a couple of years. I also don't know if, or how, my pupil premium funding will be affected in the future. I don't know if my universal free meals will stay or go."
It's this uncertainty which hinders the ability to budget in the long-term. You can work out your different budgetary scenarios, but which is most likely? And, for a school like Lisa's – or for any school – these funding streams can equate to thousands of pounds; if you factor them in, and they end, there is inevitably a hole left in the school's budget, which you need to fill. "Like any business manager, I plan for five years – but I'm planning with a lot of unknowns," Lisa says.
Chopping and changing
Policies come and go but the effort that goes into implementing them seems to be lost on many outside the school setting. Over the past year we have seen the government make a number of statements and watched with baited breath to see if they would go through, or would be mere short-term decisions – ultimately, withdrawn; the difficulty is dealing with this uncertainty.
While it may have been shelved in the end, the 2017 election promise to replace free school meals (FSM) with free breakfasts is an example of the constant change that schools – and SBMs – are expected to absorb. Speaking with Lisa it became clear that, although the FSM initiative is one that continues to benefit so many children in the school system, it required a great deal of ingenuity for schools to implement. In many cases it required additional facilities not to mention staff, catering contracts, etc. For it to be taken away shows no consideration of the practicalities.
"You have to be extremely flexible and not let it worry you – it will be what it will be – and you will deal with it," she says. "A couple of years ago at EdExec LIVE – before FSM came in – there was someone from the government speaking. I went to them afterwards and told them that they needed to go and spend a week in a primary school so that they could understand how enormous the implications of what they were saying were."
The point is, if something is going to be introduced into the education sector, or any sector for that matter, there needs to be consideration of what the impact will be in the short and long-term and there needs to be an assurance that it will not be revoked in a few years.
Achieving and managing wellbeing
Our conversation had started in wellbeing for SBMs and how to achieve your work-life balance; somewhere along the line Lisa and I had meandered away from this and back into the business of managing schools. Work and life can be difficult to separate and, as mentioned earlier, SBMs have a certain passion for their work – it's no wonder there's such a cross over!
So I asked Lisa how she strikes a balance between work and life and she put it down the mantra of, 'I'm working to live, not living to work'. It also helps when you have friends to walk with and to meet with for 'coffee and counselling' on a Saturday morning plus a wonderful family to go home to and …teenagers!
In the school environment it's important to have a good team and to ensure that you can take a break, a step back. "We have a WhatsApp group for my office staff, which we have a laugh and a joke in, and we have a leadership WhatsApp group where we can discuss things that are coming up if we don't get to actually see each other," Lisa says.
Then there are the students. "This evening I had to go and speak to a teacher and on my way back there was a table tennis match – so I stepped in and started playing table tennis with the kids. The children love it because there's a grown up playing and it does actually distract you from working on the budget," Lisa says, explaining that, "It's about being a part of the school because, even though you're not a teacher, it's important to remind yourself why you're here."
Don't forget to follow us on Twitter, like us on Facebook, or connect with us on LinkedIn!