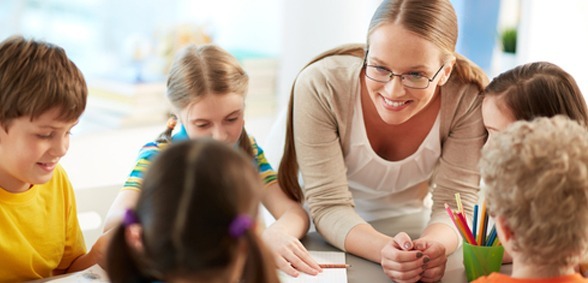 CREDIT: This story was first seen in The Herald Scotland
Plans to give more funding direct to schools have been dealt a blow after headteachers highlighted a decline in the number of essential business managers, The Herald Scotland reports.
The SNP manifesto for the last Holyrood election included a proposal to allocate more resources directly to headteachers to enable them to take decisions based on local circumstances.
Since then, the Scottish government has unveiled far-reaching plans to shift power away from councils with John Swinney, the education secretary, saying his guiding principle was that decisions should be taken at school level.
However, the move to give more power and funding direct to schools comes at a time when administrative support is declining because the post of business manager is being cut. Figures published by Audit Scotland in 2014 showed numbers dropped from 261 in 2010 to 204.
Headteachers have already warned that the job is being unpopular because senior staff spend so little time on improving educational standards because of the burden of other tasks.
Jim Thewliss, general secretary of School Leaders Scotland (SLS), which represents secondary headteachers, said: "There are opportunities within the school governance review which could make it more attractive to be a headteacher in terms of freeing them up to become leaders of learning.
"If we are able, through trained and dedicated business managers, to free up headteachers from the part of the job in which they are not trained to enable us to focus instead on making a difference to learning then that would be hugely supportive.
"I am realistic to understand we are in difficult financial times, but administrative staff have been pared away and there is a false economy about that – all secondary schools should have a qualified, dedicated and appropriately paid business and finance manager."
The Association of Headteachers and Deputes in Scotland, which represents primary headteachers, has already questioned the policy stating earlier this year "headteachers are not accountants and have no desire to be".
The SLS concerns were echoed by the National Parent Forum of Scotland with a spokeswoman saying: "To avoid extra pressure on teachers, parents suggest business managers would be required for any additional administrative tasks."
Mr Swinney said he accepted school leaders should be appropriately supported, but appeared to suggest this would be a matter for schools once they had been given greater control over their finances.
He said: "What I am determined to do is make sure the profession sees the opportunity to pursue learning and teaching and I want headteachers to truly feel they are the leading teachers and are able to make that emphatic contribution to teaching.
"I think you have got to have practical support which takes the administrative burden off headteachers. We have to have the right support in place to make sure headteachers exercise that leading teacher role. That is an issue schools should be able to determine."
In 2000, a major report on professional standards in the teaching profession recommended that all schools should have access to a business manager.
The McCrone report said: "In order to free headteachers and other senior staff… the committee believes all schools should have access to a senior administrative officer.
"This person would be responsible for the accounts and all financial matters related to the school, for matters relating to the maintenance of the building, for supplies and for school transport."