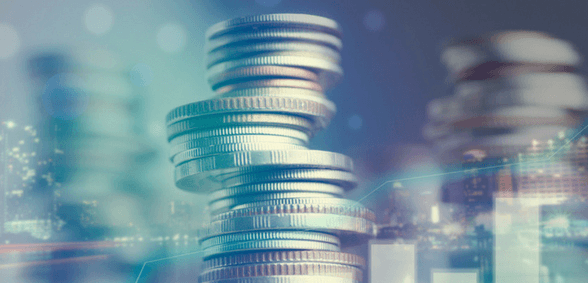 As reported by the BBC, schools that lost £2m when an academy trust collapsed are set to find out if they will get any of the money back after the company is wound up
With liquidation expected to begin later this month, former staff and trustees have criticised management of Wakefield City Academies Trust (WCAT).
They said chief executive Mike Ramsay was paid more than £270,000 while teachers were left "begging" for funds.
Ramsay denies any wrongdoing while at the trust.
Former office manager Kirstie Whipp said: "Anything Mike wanted Mike would get, he always had the best phone, the best laptop, best iPad, we used the most expensive equipment.
"There'd been quite a lot on the news about schools having their funding cut but that wasn't the impression, I remember thinking 'what are they all on about, there seems to be quite a lot of money in education'."
In February 2016, Ramsay became the interim chief executive of WCAT, which ran 21 schools across Yorkshire.
Whipp claimed he was paid £145 per hour, claiming for "maybe 16, 17 hours a day".
She said Ramsey installed £1,500 railings at WCAT's headquarters to keep his dogs in and the trust paid for them.
Whipp also claimed a tender process was "orchestrated" to let Mr Ramsay's daughter get a contract for clerking services worth £123,000.
She claimed she had to teach Hannah Ramsay how to take down the minutes and how to record them.
Whipp said she visited one school, Waverley Academy, and saw head teacher Diane Humphrey buffing the hall floor because she didn't have enough money to pay for a supply cleaner.
She recalled Humphrey calling up begging to speak with management.
Humphrey said she was unable to get funds for electrical and plumbing work at the 70-year-old school.
"They were difficult times," she said. "It's clear to me that WCAT was run more like a business for profit.
"I hope this will never happen again because 200 children were impacted because of the austere regime."
Ramsay, who left WCAT in May 2017 and now runs a gym in Leeds, has issued a statement to "categorically deny" the allegations made about him.
He said there had been no conflict of interest, all connected party activity was in line with policy and scrutinised internally as well as by external audit and the government's Education and Skills Funding Agency (ESFA).
Only four of the schools run by WCAT were rated as good or outstanding by Ofsted, with 11 out of 14 primary schools and six of the seven secondary schools performing below the national average.
Parliamentary under secretary of state for the school system Lord Agnew said new measures had been introduced to deliver more transparency over all academy finances, with academies required to declare all staff earning more than £100,000, contracts given to family or friends, and to seek approval for all related-party transactions above £20,000.
"It's simply not right to say that lessons have not been learned – we take the use of public money very seriously," said Lord Agnew.
Don't forget to follow us on Twitter, like us on Facebook, or connect with us on LinkedIn!