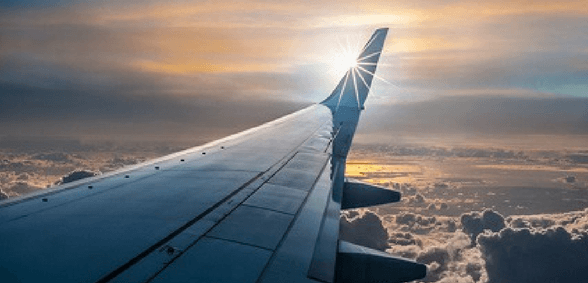 Sometimes it can feel like we're running without our feet ever hitting the ground – no traction – we over-exert – burnout – without the satisfaction of moving forward or experiencing achievement. In an extract from education author John Tomsett's book This much I know about mind over matter he looks at the mental health issues experienced by children and young people, interweaving interviews with high profile thinkers and offering practical insights into creating a school culture with a healthy frame of mind
According to the Mindfulness in Schools Project (MiSP) mindfulness is said to have originated in Buddhist thinking and meditation practice over 2,500 years ago. Its original purpose was to 'address and relieve self-induced suffering caused by the dysfunctional ways people habitually tend to respond to their experience'.
The Mental Health Foundation defines mindfulness as, 'a mental state achieved by focusing one's awareness on the present moment, while calmly acknowledging and accepting feelings, thoughts and bodily sensations'. Whilst rooted in ancient Buddhism, it is only relatively recently that mindfulness has become popular; so popular, in fact, that it is now a recognised clinical treatment for mental health issues. A friend of mine was recently prescribed mindfulness therapy to help with his anxiety.
Mindfulness has many high-profile proponents. Ruby Wax, the American comedian, has suffered badly from depression. She says that, 'Mindfulness is unbelievable: you can really feel the difference, your heart rate slows down and the cortisol just drains away. Everyone is talking about it – neuroscientists, therapists – why wouldn't you want to try it? It's like finding the greatest elixir.' Her praise for mindfulness is heartfelt.
Wax holds a master's qualification in mindfulness-based cognitive therapy from the University of Oxford. In 2008 the Oxford Mindfulness Centre was founded within Oxford University's department of psychiatry with independent charitable status. It runs mindfulness summer schools, seven day silent retreats and a host of research projects, one of which is MYRIAD: My Resilience in Adolescence.
Delivering mindfulness in schools
MYRIAD, funded by the Wellcome Trust, started in January 2015. Its website explains that, 'It is based on the knowledge that adolescence is a vulnerable time for the onset of mental illness: 75% of mental disorders begin before the age of 24, and half by age 15. By promoting good mental health and intervening early, particularly in the crucial childhood and teenage years, we can help to prevent mental illness from developing and mitigate its effects when it does.'
MYRIAD is using the MiSP training programme as the intervention in this randomised controlled trial. According to MiSP, mindfulness-based stress relief and mindfulness-based cognitive therapy are the two most well-researched and evidence-based mindfulness programmes available.
The training used by MYRIAD is the .b programme. Pronounced 'dot-be' it stands for Stop-Breathe-Be. This simple act of mindfulness is the core of a nine-lesson course for schools. It is not, however, a therapeutic intervention; it is a curriculum 'designed to introduce young people to the potential benefits of mindfulness in the safety of the school classroom…To have a significant impact the programme should sit within a school's broader frameworks of social and emotional learning, safeguarding and pastoral support.'
One of the sharpest, most engaging people I know is a woman called Liz Lord, the schools' liaison lead for the MYRIAD project. Liz and her colleague, Anna Sonley, spoke at the researchED York conference we hosted at Huntington in July 2016. Liz and I argued so intensely and for so long that we nearly missed lunch altogether. Her team is undertaking research into the efficacy of mindfulness in schools. I am a member of the MYRIAD project's public engagement committee because it matters to me that we have a good evidence base for delivering mindfulness in schools.
A dash of snake oil with that?
I am reassured that people with Liz Lord's integrity and intellect are researching the efficacy of mindfulness; however, my doubts remain. Is the mindfulness craze just snake oil? Is mindfulness the universal panacea to most low level mental health ills? It is difficult to pick up a Sunday newspaper supplement without being confronted by an article about the benefits of breathing deeply and living in the moment.
It is hard to ignore this wealth of mindfulness advice. In May 2015 Caitlin Moran wrote an article for The Times magazine which I circulated to every teacher in school. It is a survival guide for 17-year-old girls who find examinations stressful. Her advice is, arguably, the essence of mindfulness. "Here is a promise, and a fact: you will never, in your life, have to deal with anything more than the next minute…You will never, ever have to deal with more than the next 60 seconds. Do the calm, right thing that needs to be done in that minute. The work, or the breathing, or the smile. You can do that, for just one minute. And if you can do a minute, you can do the next."
'It's always, always…now'
The article is typical Moran: gutsy, inspiring and true. At the time I didn't contest a single word of her wisdom and in most ways I still don't. However, a certain Will Self, the male columnist counterpart to Moran, wrote a piece for radio about the nature of time which ambushed me. Self 's essay on Radio 4's Point of View was entitled, 'To the end of time'. An examination of the fourth dimension, it ends with him saying, in his inimitable way, 'It's always, always…now, isn't it?'
All too often, since I caught him saying the word 'now', I have found myself ruminating on being in the very moment, with nothing existing before or after. Whilst mindfulness proponents may enjoy such a sensation, I find it deeply disconcerting. It makes me feel as if any experience is completely ephemeral to the extent of pointlessness, something I understand but of which I do not need reminding. Months after I heard him, if I give myself up to thinking about what Self said, I am immediately troubled.
The mindfulness crutch
My Will Self 'now' experience made me re-evaluate the whole mindfulness phenomenon. Is mindfulness just another relaxation technique? Ruby Wax says, "When I'm reaching burn-out I start fixing too many dates and writing one too many emails. I become so uber-busy that things don't make sense any more. It's that tipping point between creativity and a downward spiral." It's at this point that she reaches for her mindfulness crutch. I much prefer the advice from Charles Leadbeater, who says, "If we are trapped in a whirlpool then we need time to rest in a little eddy. You can't get a sense of perspective when you get dizzy going round in circles. So, instead of constantly accelerating, going faster, we should try consciously to decelerate, go slower, so perhaps we can see things more clearly. We might then find that many of the things we must value – like friendship, recognition, trust, pride, respect – come from our relationships, the way we do things with other people."

About the book
This much I know about mind over matter, was written by John Tomsett and first published by Crown House Publishing Limited in 2017
Don't forget to follow us on 
Twitter, like us on
Facebook, or connect with us on
LinkedIn!