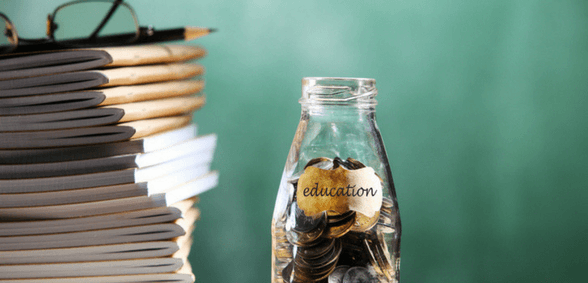 As reported by Deeside, a cross-party committee is calling on the government to provide better funding for education across Wales
The Children, Young People and Education committee is urging the Welsh government to review school funding.
The committee has published a report suggesting that Wales's leaders should re-examine the minimum costs of running a school.
It says that the government should provide an estimate of the funding gap between what is currently spent on schools and what is needed to deliver everything schools actually require.
The committee is also asking that the government look into the 500 Welsh schools which are currently holding onto significant reserves.
These reserves are above the legal threshold at which local authorities can get involved, and the committee wants to know how this is being investigated.
Lynne Neagle AM, chair of the Children, Young People and Education Committee said:
"The evidence we heard during our inquiry was overwhelming – there is not enough money going into the education system in Wales and not enough finding its way to schools.
"The system for funding schools is hugely complex, multi-layered and dependent on many factors.
"While it would have been easy for us, as a committee, to simply recommend additional funding for education and for schools, we absolutely believe that increasing the level of funding alone is not the solution. The funding must also be used effectively.
"On top of our concerns about the level of funding and the complexity of the system, schools are also expected to implement an increasing number of reforms, such as the new curriculum, the new additional learning needs (special educational needs) system and the whole school approach on emotional and mental health.
"Our worry is that with increasing pressures, the challenges for schools could get worse.
"Access to high quality education is a fundamental right for all our children and young people.
"It should not depend on where you live, on your social background or the language in which you learn. A good education is one of the most important building blocks a child can."
John Kendall, head teacher of Risca Community Comprehensive School added:
"School funding has clearly been a matter of considerable concern for some time.
"I welcomed the enquiry as I welcome this report; we were happy for the committee to visit our school earlier in the year to engage in some very useful and frank discussions.
"The number of recommendations reflects the need for action, and significantly the first of these calls for an urgent review into how much funding is required to fund our schools, especially  given the level of educational reform currently being undertaken here in Wales.
"I would urge all school leaders and governors to ensure their voice is properly heard as part of this process."
Don't forget to follow us on Twitter, like us on Facebook, or connect with us on LinkedIn!