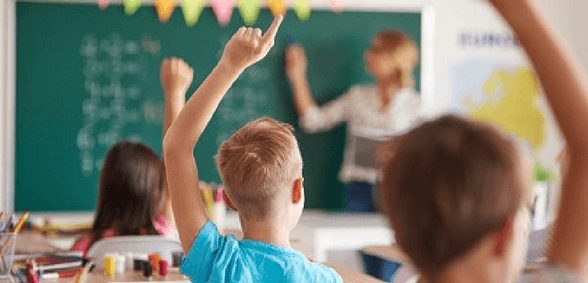 Welsh will no longer be classed as a second language in English-medium schools, new proposals say
New proposals in Wales will see Welsh no longer classed as a second language in English-medium schools.
These schools, however, will not be expected to meet the same standard as Welsh-medium schools when the changes kick in from 2022.
The Welsh government is currently working to ensure staff have the necessary skills, including offering Welsh-language training.
There is, currently, a shortage of Welsh-speaking teachers across the country.
The move comes in response to long-running calls for Welsh to no longer be considered a second language, as it has led to young people not knowing enough Welsh for everyday life.
The Welsh Government said that schools will be responsible for how they improve pupils' language skills, and will need to consider ways to further encourage the writing and speaking of it across the curriculum.
Welsh will remain compulsory for pupils aged 3-16.
A major national report, in 2013, warned that it was "the eleventh hour" for Welsh second language teaching. The author, Professor Sioned Davies, said that she is pleased the government is finally taking on her advice.
"Ensuring that the Welsh language is a statutory subject for everyone, and removing the term 'Welsh second language' is vital if we are to achieve the goal of a million Welsh speakers," she said.
Education secretary, Kirsty Williams, added: "We know these changes will take time and that's why we won't be taking a big bang approach.
"We're committed to giving schools the time and resources they need to adjust."
Don't forget to follow us on Twitter, like us onFacebook, or connect with us onLinkedIn!