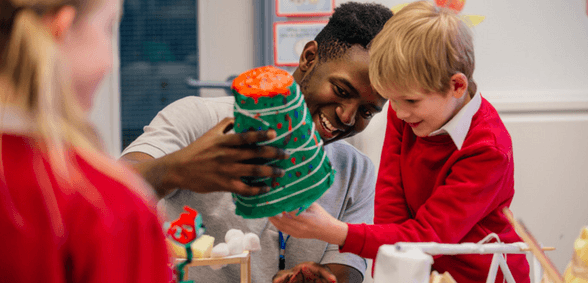 Recent research, using data covering the UK's top 10 most populated cities, has shed some light on the happiness levels of Britain's workers and reveals a surprise outcome for the happiest sector – business management
Credit: this is an edited version of an article first seen on Hiscox website
Money doesn't buy happiness – or does it?
While there's far more to a job than money, a generous salary can certainly add to the appeal of a role. At least that's what the Hiscox survey results suggest, with 70% of respondents who earn £75,000 or more a year stating that they look forward to returning to work in the new year, compared to just 31% of those earning £20,000 or less.
Following suit, 'a pay rise' takes the number one spot on the list of things respondents hope for at work in 2019.
The commute grinds our gears
For the majority of the working population, the daily commute is simply a by-product of employment that they learn to accept – one that can become costly, time-consuming and stressful, at that.
In fact, according to a 2018 study Londoners have the tenth worst commute in the world – suffering an average journey time of 84 minutes. Consequently, just over a fifth (21%) of Londoners were dreading returning to their commute.
Despite London's chaotic reputation, it's Bradford and Manchester residents who are the least enthusiastic about their trip to work; Bradford inhabitants are also the most likely to want flexible working options, with one-in-five respondents from that city listing this as something they'd like to see offered to them in the year ahead. Meanwhile, Manchester workers are the most likely to pinpoint early mornings as something they don't look forward to, perhaps suggesting they have to set out for work earlier than their counterparts in other parts of the country.
Millennials feel under the most pressure at work
When quizzed on their biggest concerns about going back to work after a holiday, 41% of participants aged 25-35 years old identified stress as an issue. This was more than any other age group surveyed.
On the same track, a study conducted by the Mental Health Foundation unearthed that millennials felt more under pressure at work than their baby boomer colleagues, with more than a quarter (28%) stating that working through stress was expected in their job.
Friendships at work lead to higher job satisfaction
Britons in full-time employment will spend an average of 37.3 hours a week at work – that's a pretty significant chunk of our adult lives spent working, so it makes sense that friendships with colleagues can make the time go by a bit quicker. Aside from personal happiness, studies have also found that positive relationships in the workplace can improve productivity, engagement and creativity levels among staff.
The UK's happiest employees work in business management
With 70% of business management respondents looking forward to getting back to the office following a break, is it possible that this is the UK's happiest sector? They also happen to be the least stressed and the highest paid of all the industries polled, which takes us back to the link between salary and job satisfaction.
This survey demonstrates the difference in environment faced by commercial sector business managers and those working in the school system. While SBMs indeed tend to have a high level of job satisfaction and strong relationships at work, they face pressures that their counterparts in other sectors don't.
Don't forget to follow us on Twitter, like us on Facebook, or connect with us on LinkedIn!