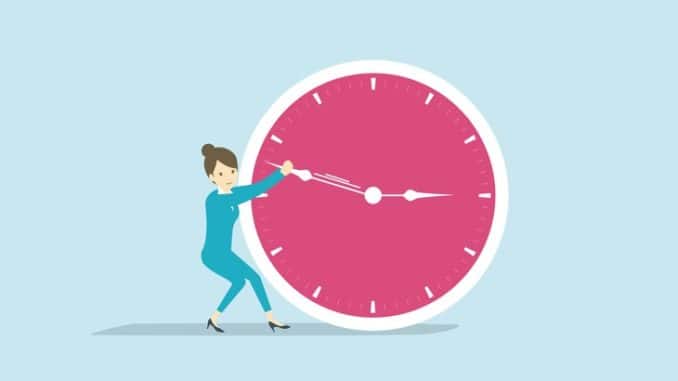 If you're using an older operating system, you may be unpleasantly surprised to find that your school's IT is no longer secure. Here, we outline the risks of not upgrading while you still have time
There was a particular date last month which may have passed you by, unmarked, even if it was, potentially, important for you to know about. Tuesday 14 January was the last day of free security updates and extended support for Windows 7 – a system that remains in widespread use in schools across the UK. Matt Smith, director, public sector, UK and Ireland at Citrix, explains what this means.
"While Microsoft encouraged those still using the legacy operating system to shift to Windows 10 before the deadline to avoid finding the service or support they require is no longer available, the reality is that Windows 7 is still in widespread use in the UK today – particularly within the public sector. In fact, our recent Freedom of Information request revealed that hundreds of thousands of devices managed by NHS Trusts, in particular, still operate on the ten-year-old Windows 7 system."
Why this is a problem for schools
According to ET (edtechnology.co.uk), research by RM Education shows that over half of its customers (37,400 out of 75,000) were still using Windows 7 as of early 2019; the issue, here, lies in the security problems that Windows's lack of support could create. Without that ongoing support, up-to-date security patches will no longer be available, which leaves schools more open to malware attacks and viruses.
Jeremy Cooper, managing director of RM Education is quoted by ET as saying, "We understand the challenges that schools face and know that, with the continual squeeze on school budgets, replacing older devices can be difficult. We believe that 30% of the devices that we look after for schools are more than five years old. However, this move to Windows 10 is an essential one if schools are to fully protect themselves from malicious attacks."
Remember Ian Buss's fraud article from our last issue? He said, 'Admit it, you're an easy target' – and he's right, especially if you're holding onto out-of-date technology. Schools hold enormous volumes of sensitive information – do you really want to put that data at risk? The implications of a breach are dire in terms of the loss, the potential cost and the impact on your school's reputation.
It's time for an audit
When was the last time you took a serious look at the IT used within your school? Ask yourself:
Is it secure? Can you prove that?
Is it fit-for-purpose?
Is it simple enough to use?
Is it able to keep pupils safe?
Is it efficient or does it create more work for staff?
Create a checklist of what you want and need from your IT, and compare it with the service you're currently using. Even if you already use an up-to-date operating system like Windows 10, could it be improved? Could you implement better back-office technology? Is the security system doing all it should? Are pupils protected from the inherent dangers of the internet?
This is a good opportunity to take a closer look at what you have, and do better.
Making the switch
Thankfully, for those using Windows 7, there's still a little bit of time to upgrade. Fortunately, the availability of E5 subscriptions provides organisations with extended security updates for Windows 7 for one more year – allowing more time for those still in the process of transitioning all devices to Windows 10," says Matt. He adds that upgrading has benefits that go beyond the security and usability implications. "Having up-to-date and agile technology can drive productivity, and overall workplace satisfaction, by lightening workloads and boosting employee engagement."
However, he also mentions that schools – and the broader public sector – mustn't rest on their laurels and should make the switch as soon as possible. "Yet given the additional security considerations that come with outdated technology… organisations relying on E5 subscriptions after the Windows 7 end-of-life deadline will need to accelerate their Windows 10 migration this year to ensure IT infrastructure is up-to-date and secure before the extended security updates time out. This up-to-date and secure IT infrastructure is necessary to better support staff in their day-to-day jobs."
In other words, don't leave it too late. You've been warned.
Don't forget to follow us on Twitter, like us on Facebook, or connect with us on LinkedIn!