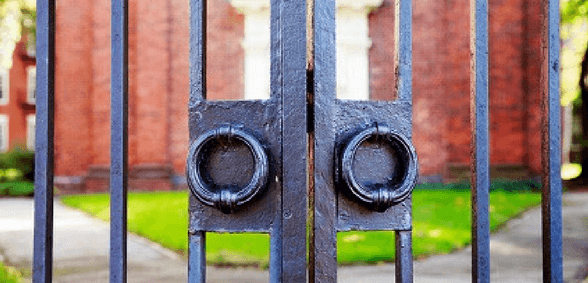 The government has announced a drive towards creating more good school places for the areas needing it most – something that it hopes to enable using free schools
Thousands more good school places are set to be created in the areas that need them most, as the application criteria for the latest round of free schools was launched yesterday.
This is part of a programme of expansion of school capacity that is on track to add one million more places this decade – the fastest growth in school places for two generations.
Targeting the areas with the lowest educational standards and a need for more good school places, Damian Hinds is calling on even more multi-academy trusts, businesses, charities, universities, teachers, parents or faith groups to step forward and open new schools.
Hinds said: "Free schools have helped to raise standards for pupils in some of the most disadvantaged areas of the country by handing power back to head teachers and school leaders and empowering communities.
"Many parts of the country have already taken advantage of the Free School Programme – and have reaped the benefits – but I now want more young people benefit from a great free school opening in their area.
"I have seen for myself some of the great work Free Schools do and their innovation and a different way of thinking about teaching and learning are a fantastic addition to our education system. Last week I called for more schools to convert to an academy to benefit from the additional freedom and autonomy that academies offer.
"I have the same message for any group considering applying to open a free school: you are best placed to make the right decisions for pupils and local communities, so I want you to help young people make the most of their talents."
Dr Mary Bousted, joint general secretary of the National Education Union (NEU), has responded on behalf of the NEU, stating that free schools are not what the education sector needs.
"Free schools are an inefficient, costly and undemocratic way of creating new schools. This announcement is yet more spin for a failed project and simply confirms what the programme has become – a way for central government to impose its preferred school operators on local communities.
"Far from benefiting communities, free schools often open where they are not needed or wanted. The surplus places created by free schools have had a negative effect on neighbouring schools, while there is clear evidence that free school pupils are more affluent than the average for the neighbourhoods from which they recruit.
"This is to say nothing of the many failed free schools that have either failed to open or have closed. In the latter case it is local authorities who have to pick up the pieces.
"Damian Hinds has again used a discredited statistic about 1.9 million more children being in 'good' or 'outstanding' schools since 2010. Last year the Chair of the UK Statistics Authority wrote to the Education Secretary censuring him for the use of this figure saying that 'instances such as these do not help to promote trust and confidence in official data, and indeed risk undermining them'.
"Clearly the education secretary is not overly concerned with accuracy when it comes to justifying his government's disastrous education reforms, and anything he says about the performance of free schools needs to be taken with a massive pinch of salt."
Don't forget to follow us on Twitter, like us on Facebook, or connect with us on LinkedIn!