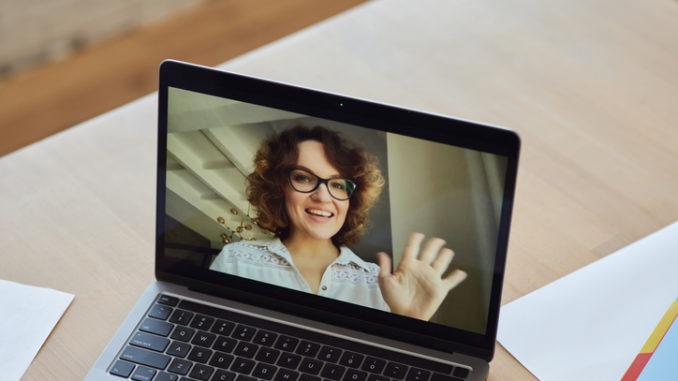 When the pandemic began, video calls were somewhat a means to an end. But as months have passed and we've acclimatised to communicating via screens, virtual meetings have become a part of everyday life. The education sector is no exception. So will parents' evenings remain online?


Parents' evenings have changed for good
The pandemic highlighted how technology can bridge a gap between people and some form of normality during testing times. Virtual parents' evenings have arguably made the experience smoother and more comfortable for both parents and teachers.
The move to online has attracted support from the top inthe form of Sir Kevan Collins, the government's education catch-up tsar. He told the Lord's Youth Unemployment Committee recently that video calls were a "better way" to conduct parents' evenings.
For parents, the challenges of carpark Tetris, the rush home from work, duties to other children, and overrunning appointments were replaced with better attendance rates, participation from multiple family members, and increased parent engagement. With no travel, it's become more convenient for parents and teachers. Plus, its created a more informal experience, connecting to each other's homes.
Holding parents' evening online has also allowed discussions to take place in a more private environment. Parents are able to feel more comfortable without the potential of other parents overhearing their conversation.
So what started as a last resort, has become a first choice for some education leaders like Daniel Locke-Wheaton, Principal at Aston University Engineering Academy, who told SecEd: "When you reflect on the parents' evening in its traditional form, it no longer makes any sense. It is really not a natural situation for any parent to have to rush home from work, struggle through traffic and fight for a parking place, only to sit in a classroom or hall for a very rushed meeting which can sometimes be overheard by families sat at nearby tables."
So, how to host a virtual parents' evening?
Key to running any successful online event is next-generation technology which simplifies event management. And that's precisely what trusts, schools, leaders, and teachers should be equipped with for virtual parents' evenings.
IRIS Education's Parents' Evening Manager, housed within its all-in-one parent engagement system ParentMail, helps enable parents and teachers to attend parents' evening from home via a simple video call. And what's more, it kept things paperless.
By eliminating paper-based invitations and forms, parents are able to schedule appointments at their own leisure, at a time that suits them. Working around their busy schedules and day-to-day lives, parents can access parents' evening information via an easy-to-use app.
As well as simplifying processes for parents, Parents' Evening Manager also gives administration staff and teachers a streamlined view of appointments and allows them to manage timetables effortlessly. Syncing with their current education MIS, they are able to stay on top of class and year group organisation too, avoiding any clashes.
The next generation of education
The pandemic has proven to be a potential turning point across the education system, encouraging trusts and schools to push the boundaries and experiment with new processes. With next-generation education technology available and the demand of convenience becoming more prevalent, schools and trusts now have the option to deliver a simpler, better, safer parents' evening.
SPONSORED: This is a sponsored article published on behalf of IRIS. For more information on IRIS please click here. For editorial questions or comments please contact the EdExec team at [email protected]