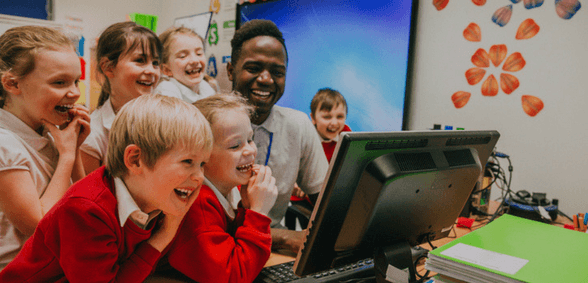 The NEU and NSPCC are calling on the government to make sure schools are ready to begin teaching relationships and sex education lessons in 2020
As reported by Nursery World, a quarter of teachers don't think their school will be ready to deliver the new sex and relationship lessons.
The NEU and the NSPCC conducted a survey of 2,175 school staff and found that one in four lacked confidence regarding the new framework.
The relationships and sex education (RSE) lessons will become part of the curriculum as of September 2020.
The barriers school teachers and leaders are experiencing include sourcing the right training and competing workloads.
As part of the survey, 78% of teachers said face-to-face training would make them feel more confident about the topic.
A similar number of respondents said that more funding would ensure schools were ready in time.
The NEU and NSPCC are now calling on the government to ensure it has the right training and funding in place in time for September 2020.
Almudena Lara, NSPCC head of policy, said: "We know teachers up and down the country are doing a fantastic job but delivering RSE without proper training is like asking a German teacher to deliver Mandarin lessons.
"For the first time ever all schools will be obliged to discuss key issues of consent and coercion, enabling more children to say no to things that make them feel uncomfortable.
"It is clear teachers need better support which is where the government must do more or risk undermining the new curriculum."
Kevin Courtney, joint general secretary of the NEU, added: "The introduction of statutory RSE is a vital opportunity to broaden the curriculum and connect education to the realities of children's lives and the questions they are struggling with.
"Children need an RSE that is inclusive, empowering and protective delivered by confident and equipped teachers.
"The Department for Education must show real leadership in removing the barriers that stand in schools' way. All schools must have access to fully funded face-to-face training to ensure high quality provision by 2020."
A Department for Education spokesperson commented: "We are working closely with the many schools who are choosing to begin teaching the subjects from September 2019, so that we can support their journey, learn lessons and share good practice.
"We are setting up a working group – made up of representatives from teaching unions, sector experts, faith and minority groups, parents and young people – who will provide us with evidence and feedback to support the delivery of these subjects from September 2019 and beyond.
"We are investing up to £6m this financial year in tools, materials and support for training which will equip schools to teach relationship education, relationship and sex education and health education and increase the confidence and quality of teaching practice."
Don't forget to follow us on Twitter, like us on Facebook, or connect with us on LinkedIn!