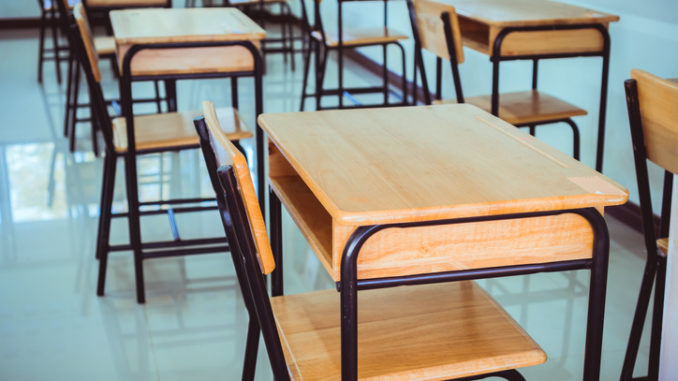 As reported by BBC news, education secretary Gavin Williamson says he wants the school "bubble" system in England removed as soon as possible, as rising numbers of pupils are being sent home to isolate
This could happen alongside the next step of the roadmap for unlocking the country from the pandemic, he told MPs. But Labour warned that schools needed immediate action to avoid "chaos" in the last weeks of term. Official figures this week showed over 375,000 children have been sent home.
A Downing Street spokesman declined to say whether bubbles would be scrapped, either in September or as part of changes to restrictions potentially from 19 July. Head teachers' leader Paul Whiteman said schools needed to be told how "alternative arrangements would work".
Responding to an urgent question from Labour, Williamson said he recognised the "frustration of parents and pupils who may feel like they're being asked to isolate unnecessarily". The numbers sent home from school for COVID-related reasons have quadrupled this month – but among those having to isolate only about four per cent are confirmed cases, with most sent home because of a potential contact at school.
"I want to see these restrictions, including bubbles, removed as quickly as possible," said the education secretary, facing warnings from MPs about an escalating problem with pupils being sent home.
This would be part of the "next step" in the process of unlocking from the pandemic, he told MPs, which under current plans could be 19 July, close to the end of the summer term.
Williamson said he was working with the health secretary on changing the response to COVID in schools. This could include more testing – and a pilot scheme has been using daily testing in response to COVID cases, rather than a wider group of pupils having to isolate.
The prime minister's official spokesman said there was no requirement for an entire bubble to have to be sent home, but only those in "close contact". But there were calls to keep bubbles and isolation from Unison, representing school support staff. "Self-isolation is one of the proven ways to keep cases under control," said the union's head of education, Jon Richards.
Shadow education secretary Kate Green said a new approach quickly needed to be introduced. "Action is needed now to protect the final weeks of learning this year," she said, warning that "changing restrictions for five days at the end of term will create more chaos for schools and families".
"Schools, parents and pupils need urgent clarity. If bubbles will end on 19 July, schools need to know now so they can plan," said Green.