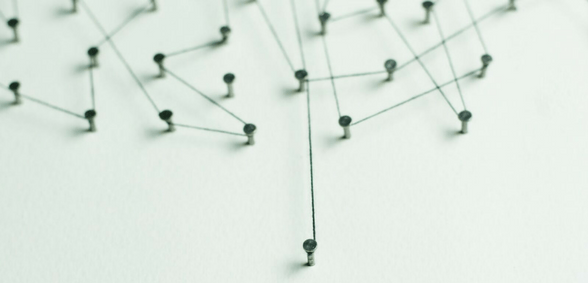 CREDIT: This story was first seen in BBC News
"We made meals in the slow cooker so we'd have something to eat when we got back from school, BBC News reports.
"We'd bath the babies and put them to bed, change their nappies."
Maisy and her sister, who help look after their three younger siblings, are young carers who the charity Barnardo's says are being let down by schools.
In a survey of 808 teaching professionals, Barnardo's found 34% thought there were young carers at their school who were not sufficiently supported.
And 29% of those polled said they didn't think their school had any particular ways of supporting young carers.
The charity says schools must do more to support young carers.
"I didn't tell any of my friends at school – it was no-one else's business," says Maisy.
"I was tired when I was at school but I knew what needed to be done so I got on and did it."
Her mother, Lindsey, who has been diagnosed with heart failure, says: "My girls were brilliant – making packed lunches, bathing the babies, helping me with my medication.
"I found myself crying a lot, I felt very low because I couldn't do the things for them that I wanted to as a mum.
"I felt proud that they knew what to do and stepped up but found it really hard to let them do the jobs that I felt I should be doing. I felt I'd let them down as a mum."
The family is now receiving help through Barnardo's action with young carers scheme.
Why is the charity concerned?
The charity fears too many children are having their futures held back because of their caring duties.
It says young carers carry out tasks such as cooking, cleaning and shopping, as well as providing intimate personal care, administering drugs and taking care of household finances.
Barnardo's chief executive Javed Khan says it's not acceptable that children are "having to sacrifice their futures to care for the ones they love".
"A quarter of the children supported by Barnardo's young carers' services are carrying out more than 30 hours a week of caring – that's the equivalent of a full-time job.
"It's clear from our research that there is a lack of awareness among teachers that needs urgently addressing.
"Schools need to take more responsibility to make sure young carers are properly supported."
What do teachers say about this?
Schools say it can often be very difficult for them to pick up on the signs that a child might also be a carer.
Paul Whiteman, general secretary of the National Association of Head Teachers, said: "For schools to support young carers effectively they need to be aware of their circumstances, which are often extremely challenging.
"These families can be some of the most isolated from the wider school community, making it harder to pick up the warning signs in the playground or at parents' evenings, for example."
Mr Whiteman said automatically registering children who are entitled to extra funding under the pupil premium scheme would potentially help young carers, who may also be in households on low incomes.
"This funding is specifically targeted at students who face challenges not unlike those faced by young carers.
"They should get this support automatically, particularly as the person they are caring for may not be able to apply for the money themselves.
"The additional funding would help schools to properly resource the ways in which they can identify and help young carers."
Don't forget to follow us on Twitter, like us on Facebook, or connect with us on LinkedIn!