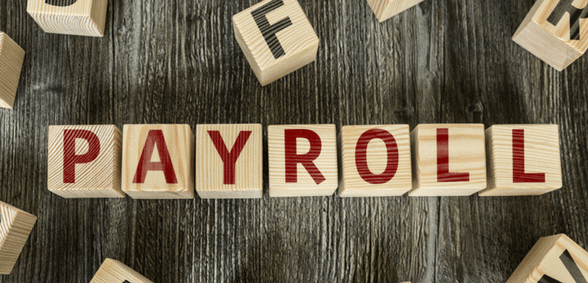 It's no secret – the most expensive line in the school budget is staff pay. According to figures from the Department for Education* staff pay typically represents over 70% of expenditure; anything over 80% is considered 'high'. Marie Cahalane looks at performance-related pay (PRP) as a means of managing budgets
In early December 2016 secretary of state for education, Justine Greening, said there was a 'strong case' for maintaining the one per cent pay cap on teachers' salaries in 2017-2018 adding that money should be 'targeted' to improve current recruitment and retention issues and that any increases would have to be taken from a school's own budget.
Performance-related pay (PRP) stipulates that teacher pay shouldn't be based on progression by length of service but rather on performance linked to outcomes. This means more control over the salary spend. For SBMs who are recruiting, the school has more freedom to determine starting salaries of teachers and is not obliged to match or exceed a teacher's existing salary. Ultimately, there's a greater ability to manage the budget by making it possible to forecast teacher salary costs.
PRP and the budget
"Schools need to take a long and strategic view," Denise Inwood, managing director of BlueSky, explains. "Decisions regarding performance-related pay will influence budgets years into the future so that, for example, an annual increase now could prove difficult in a few years' time if budgets are squeezed." Such planning will, ideally, cover a two-to-three year period and be part of the school's overall spending plans. So, while assessing your school's current position and future plans, your teacher profile should not be overlooked– the number on the main or upper pay range, recruitment plans, etc. and how pay has previously been distributed across the teaching-body. This will allow you to make accurate estimates and, as Denise suggests, future-proof decisions by thoroughly assessing risks.

For schools maintained by local authorities the School Financial Value Standard (SFVS) makes PRP mandatory. Of the 25 questions asked, number eight is: 'Have your pay decisions been reached in accordance with a pay policy reflecting clear performance criteria?'
 PRP and the team
Schools are a community – a body of professionals who work together closely. "This means that schools need to make sure they are absolutely transparent about how they're making decisions on pay. The criteria need to be explicit and clear to all staff," Denise says. Evidence of performance is, therefore, important and this must be also be transparently, consistently and fairly represented. As a result, more schools are turning to software systems developed to support collaboration, staff development, professional learning and school self-evaluation.
To ensure this is a smooth and effective process Damien Roberts, business development director at Derventio Solutions, suggests that schools carry out a mid-year review. "Since the introduction of performance-related management there's been a greater focus on appraisal meetings to ensure each staff member is able to reach or exceed their objectives and positively contribute to the school's overall priorities." The mid-year review provides an opportunity for staff to reflect on progress and professional development support can be provided where appropriate. "This ensures they remain on the right path to reaching their targets and, therefore, achieving pay progression," Damien adds.

PRP and Ofsted
Ofsted inspectors are supposed to assess the relationship between teaching in the school and pay progression. School leaders must justify pay progression decisions.
 Managing staff and PRP
Introduced in September 2014, Michael Gove's performance-linked pay framework is not new, yet it continues to be a sticking point; the National Union of Teachers (NUT), for one, openly opposes it. "Senior leaders must show professional integrity towards their teams; that's vital in order to keep teachers on board," Denise points out, especially with the current focus on teacher recruitment. She recommends establishing a committee that consults on the procedure. To further ease the pressure, and ensure appraisal meetings are productive, successful and rewarding, Damien says there are certain points that the SLT should consider, such as excellent and constructive feedback.
Although resistance to PRP remains – the NUT and the Association for Teachers and Leaders published a report in February 2016 – as staff and schools come to understand better what's expected of them, performance-related pay will, hopefully, become less of an issue. "As schools become more autonomous and confident we may come to see a 'healthy disrespect' for Ofsted, in that schools will come to have a stronger sense of where they are and where they want to be," suggests Denise.
Staff performance is inextricably linked to school improvement and performance-related pay encourages this. Plus, where budgets are stretched, correctly and fairly managed PRP provide an opportunity to optimise finances.
* Figures from Schools financial health and efficiency: http://ow.ly/RbvA3072kWR

Fabulous feedback; Damien's shares some points to consider when approaching mid-year appraisals:
Be prepared
Rather than waiting for a review monitor objectives and performance throughout the year. Strengths and areas for improvement can be highlighted immediately and the review meeting can focus on supporting the teacher and ensuring objectives are met by the years' end.
Open up and feedback
The mid-year review should be two-way; it's a chance for both the senior leader and staff member to open up and provide feedback.
Be constructive, not critical
The review should take the 'feedback sandwich' approach of 'praise, improvement, praise'. Discussing areas for development can be sensitive and so should be conducted in a way that is encouraging and supportive, rather than overly critical.
A simple thanks
The mid-year review is a good opportunity to motivate and reward staff and this doesn't necessarily have to be financial. Never underestimate the power of recognition and praise – after all, who doesn't feel good after being applauded?
Stay in touch
The mid-year review is over…now what? The conversation shouldn't end there; it's important to keep in touch and maintain the conversation all year round. Online systems can be introduced to aid this – for example, alerts can be created to notify members of staff when action is required or issues need to be flagged.
Don't forget to follow us on
Twitter, like us on
Facebook, or connect with us on
LinkedIn!