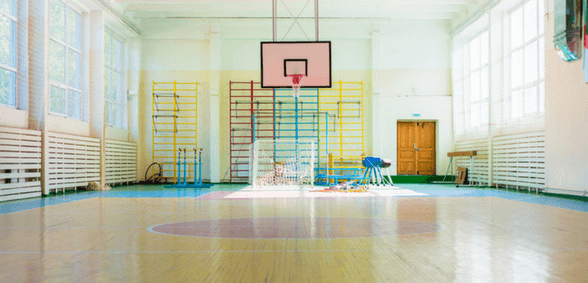 According to a 2015 government study (Property Data Survey), only five per cent of the 59,967 school buildings studied were classed as 'performing as intended' and 'operating efficiently'
A body of evidence
Many school estates are aging – now over 40 years – and recent figures from the Department for Education suggest that it would cost £6.7bn to return all school buildings to 'satisfactory or better condition'.
A school's premises – and the learning environment that it supports – does play a role in learning and teaching. The psychology of design is gaining traction and we are seeing a surge in advocates of 'learner-led design'; for example, that a colourful and vibrant space can help inspire teachers and students alike. In fact, a study by the University of Salford shows that the classroom environment can affect pupil's learning and academic progress by as much as 25%.
Research carried out by Dulux – as part of their Smarter Spaces initiative – revealed an overwhelming majority of respondents believe that the school environment affects the academic life of pupils; but also, that two thirds of schools lack the funding to make basic refurb-improvements. In fact, a survey conducted by the Guardian Teacher Network, and supported by Zurich Municipal, highlighted that 57% of education workers are concerned that their school is not on a sound financial footing.

Learner-led design
Using Ofsted criteria as a starting point, Dulux Trade identified five areas of focus where the design of the environment can support teaching and learning:
inspire engagement;
improve building function;
promote wellbeing;
improve teaching and learning experience;
encourage positive attitudes.
Enhancing existing spaces
For school leaders who want to make the most of their school environment – and really enhance the learning experience of students – there are a number of low-budget tricks that can be introduced. For example, the team at Dulux propose creating an oasis of calm, building engaging classroom displays or focus walls. Get creative!
If you are considering a structural rethink of your space Allan Hunt, director at AHR Building Consultancy, suggests 'subtle interventions' – such as infills and clever space reconfigurations – rather than one major new-build.
Finding the capital
As budgets are tight, it is important to ensure value for money – but also to know where and how you can secure funding. Many schools will be familiar with letting their premises to maintain their premises, securing grants, perhaps for sports facilities, and even running your own fundraising campaigns. "It's important to understand the difference between true value for money and false economies, life-cycle and upfront costings and to consider carefully what 'value' means for your school," Allan notes, adding that for those considering structural enhancements it's worth remembering the benefits of the condition improvement fund (CIF) through match-funding.
But there's another resource that schools and academies can tap into – and that is the power of collaboration and the economies of scale that can come with this. This may be through your MAT – if you work in a school – or perhaps there are opportunities with local schools, or in local or regional SBM networks.
Improving your school or academy's environment can be a fun – rather than tedious – task. It can be an opportunity to let your creativity flourish – and the creativity of students and teachers.
If you have any tips to enhance the school environment – please share – email Marie!
Don't forget to follow us on Twitter, like us on Facebook, or connect with us on LinkedIn!