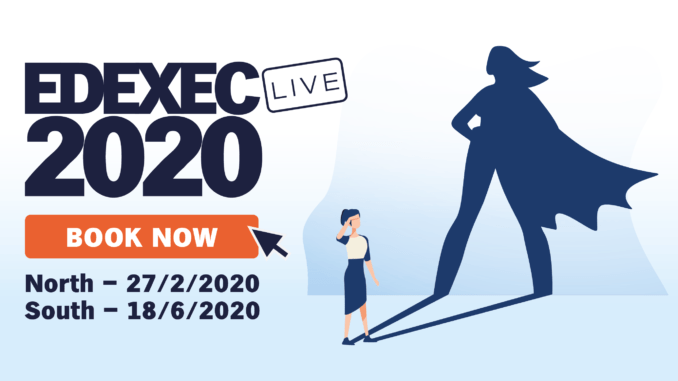 It's here! EdExec LIVE comes to Manchester on 27 February! Will you be joining us?
The North event will be happening at the Radisson Blu Hotel, Manchester Airport this Thursday, and we hope you'll be there to join us, chat with us face-to-face, enjoy the excellent seminars, meet the hand-picked exhibitors and network with your peers!
If you haven't already secured your place, just to remind you that full seminar details are available at www.edexec.co.uk/edexec-live-2020/seminars – but here's a little taster of the fantastic topics we have on offer:
Training your governors (exclusive to EdExec LIVE North)
Confidence and clarity
Benchmarking: not a solution, but a tool
Strategic IT planning for whole-school improvement
Leverage and price negotiation
Ending contracts – the do's and don't's
Seizing opportunities
Developing emotionally intelligent leadership
Community engagement is key
Coaching skills for line managers
The day promises to be packed with relevant, application information, enjoyably company, good food and, most importantly, we'll wave you off at the end of the event armed with the knowledge you need to improve how you operate within your own role, and how your school operates.
Join us on the day! Grab your last-minute ticket here: http://edexec.co.uk/edexec-live-2020/book-tickets/
Don't forget to follow us on Twitter, like us on Facebook, or connect with us on LinkedIn!