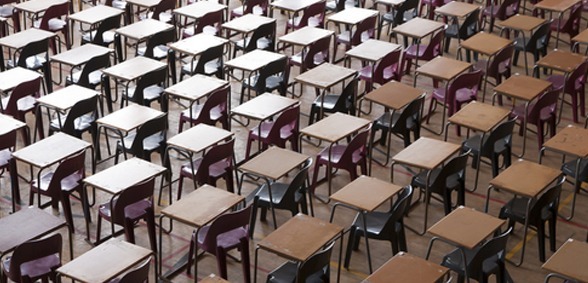 Robert Haflon is proposing a radical change to the UK education system, according to the BBC
The chair of the Education Select Committee, Robert Halfon, has proposed a radical change to the English education system.
He believes that GSCEs should be removed altogether, while A-levels could be replaced by a broader mixture of subjects that will be genuinely useful to pupils for later life.
He described GCSEs as 'pointless', stating that the pathway for school pupils is too narrow.
Halfon will present his ideas at an event run by the Edge vocational education charity.
He believes a baccalaureate system to replace A-levels, with a mix of arts, sciences and vocational subjects and exams would be a far superior alternative for young people joining the world of work.
"Get rid of GCSEs, which seem to me pointless. Instead there should be some kind of assessment to show how far you're progressing," Halfon said.
"I would rather that all the concentration should be on the final exam before you leave."
He went on to add that England has been trapped in a false division between academic and vocational study, meaning that those entering the workplace are ill-prepared for the reality of it.
"The march of the robots" and the acceleration of AI could remove a quarter of jobs, Halfon said.
"I think it's going to be dramatic. It will change the way we teach, change the way we learn and have a massive impact on jobs and skills."
Kevin Courtney, joint general secretary of the National Education Union, believes Halfon might have the right idea.
"GCSEs were designed at a time when it was usual for students to leave school at 16," he said.
"However, times have changed and the education system should change to reflect this. As students are expected to remain in full time education or training until 18 the need for high-stakes qualifications at 16 does not exist.
"Furthermore, the National Education Union has long called for routes which encompass both academic and technical options for students and this is a recommendation we strongly support.
"Heading towards qualifications which enable flexibility between vocational and academic pathways at the end of full-time education is a sensible and welcome suggestion, more suitable for modern times.
"Such a change would need to be planned for and introduced with the full involvement of the profession."
Don't forget to follow us on Twitter, like us on Facebook, or connect with us on LinkedIn!