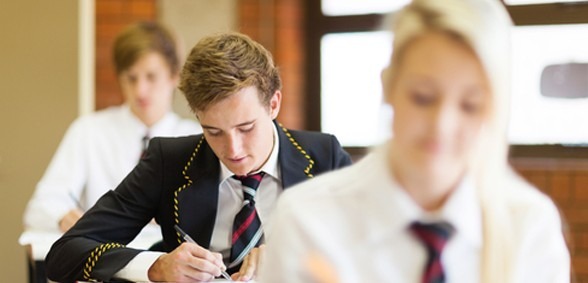 The BBC has reported that the Welsh government has issued guidance, stating that flexibility with school uniforms should be encouraged
New Welsh governmental guidance states that school uniforms should not be gendered.
The new guidance, it says, should not be based on gender, and it encourages flexibility regarding what pupils wear.
Jackie Parker, head teacher of Crickhowell High School, described this as "sensible".
"Our policy is that any student can wear a skirt or trousers, and we have had one young man who came in in a skirt one day and we said he looked very smart and he carried on and the next day he came in in trousers.
"Generally the girls wear skirts and the boys wear trousers but I think gender neutral is sensible."
Education secretary, Kirsty Williams, said children should be allowed to decide what they wear to school as individuals. "We do have some circumstances where children write lists of uniforms – this is what boys will wear, this is what girls will wear and what we're saying is that's no longer appropriate," she said.
"It's perfectly acceptable to list items the children should wear to school but we shouldn't be making distinctions on those binary grounds."
Jenny-Anne Bishop, a trans woman who works with the Unique Transgender Network in Rhyl, added that this guidance has been needed for some time.
"It will help young people be themselves and feel they're respected and valued," she said. "It makes me so hopeful for their futures. If there had been this guidance when I was at school it would have made such a difference and it would have prevented a lot of problems for me."
Don't forget to follow us on Twitter, like us on Facebook, or connect with us on LinkedIn!